Halloween Customer Survey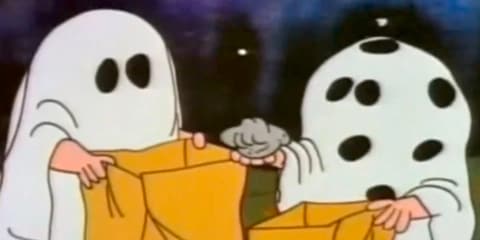 How satisfied were you with your candy?
Satisfied
Not satisfied
Dude, you gave me a rock
If Not Satisfied, which candy did you receive?
Fucking KitKat again
Bit-O-Honey? Really?
Chick Tract
If Chick Tract, what was the problem with it?
Foxhole conversion not believable
Lake of Fire insufficiently pants-wetting
Illustrated depiction of Paul's Second Epistle to the Thessalonians not engaging
What is your likely response to your dissatisfaction?
Toilet paper
Flaming sack of shit
Sex-offender registry
What the hell are you, anyway?
Pirate
Fairy
Inchoate despair at the dystopian future you're leaving me as a grownup, you damn Boomer
How old are you?
Seven
Nine
What's your deal, man, I'm tall for my age
How likely are you to return next year?
Not likely
Very likely
My parents blame you for the edible

Thank you for your responses. While we strive to satisfy all ghosts, goblins, witches, and god knows what that is, if we're gonna be stuck with a bowl of leftovers, they're gonna be KitKats.
Add a Comment
Please
log in
to post a comment