Eight Things to Think About Instead of the Crushing Inevitability of Our Fate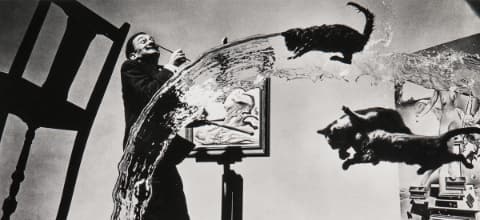 Spring is bustin' out all over!
Those new Marvel series are a lot of fun!
Everyone lends a hand when someone is beset by crippling medical expenses that could easily be addressed by a national healthcare system!
Ruth Buzzi is still dropping lines on Twitter!
Half the country is vaxxed!
Ant-vaxxers are increasing their odds of suffering a horrible, painful, premature death!
Penguins mate for life, which will probably be shorter as we melt the poles!
GODDAMMIT, PEOPLE, DON'T YOU SEE THAT THE CAPITOL SIEGE IS NOT AN ISOLATED EVENT BUT PART OF AN ONGOING ASSAULT ON DEMOCRACY ITSELF THAT WILL SURELY LEAD TO— er, cats!
Add a Comment
Please
log in
to post a comment