The Bright Side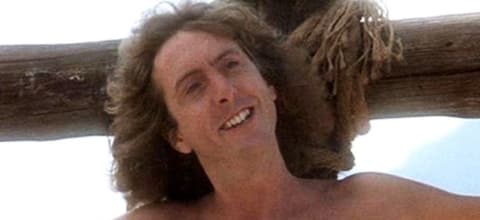 "I guess the bright side," said the skeptical lady on Facebook, "is that 99.98% will survive this 'pandemic'."
You've seen comments like that: The resort to numbers. Here's how many die from the flu every year. Here's how many die in traffic accidents. Why are we making a fuss over this one? Aren't opponents just using it as an excuse to embarrass the President? Isn't the government just using it as an excuse to take away our freedoms?
Well, we would say at first, stating the obvious, traffic accidents aren't lethally virulent. Well, we would say, we have shots for the flu.
Now we just play out the numbers.
Current U.S. population: 331,002,651.
99.98% survival: 66,200 dead.
U.S. Covid-19 fatalities to date: 89,439.
The bright side!
But the argument, with its veneer of rationality, isn't about that.
It's not about who dies.
It's about who survives.
It's about the price the survivors are willing to pay for their survival.
And as long as it's someone else doing the dying, what's the problem?
This used to be the stuff of satire: You take an argument to its extreme to reveal its nature. Only now people aren't bothering to hide it: They reveal their nature on their first move. They reveal how many deaths they're casually willing to abide to maintain their lifestyles. They're the ones throwing the women and children (and grandmas) off the lifeboats.
They're the ones wondering why we hate them so much.
Truth be told, we don't hate them. We despise them.
"It's unfair to associate Trump supporters in general with these types," complains a Trump supporter about reactions to that video of Long Island protesters waving signs like HANG FAUCI.
And yet, every Trump supporter we've seen is happy to sacrifice others for their own convenience. They're happy to abide school shootings. They're happy to abide kids in cages. They're happy to abide the devastation of Puerto Rico. They're happy to abide racism. They're happy to abide death.
And they never grieve.
Ever.
89,439 deaths to date. We passed Vietnam weeks ago. We've already passed Nagasaki. We'll be into six figures by the end of the month. Two-thirds of the way to Hiroshima.
They do not grieve. They do not mourn. The bright side is that it's not them.
Yet.