The Berniedook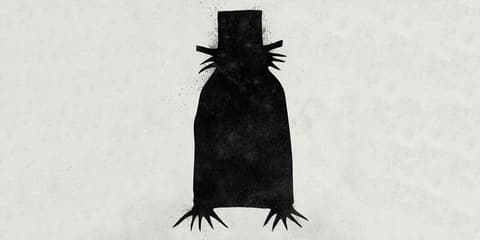 Bernie is not our first choice this year.
He was our first choice four years ago, in part because he generated optimism, in part because Hillary is an untrustworthy leader (Iraq, not emails) and bad politician. You want Hillary as a Cabinet secretary, not the boss.
Bernie hasn't worn well in the time since, so this year he's only our second choice. And y'know, we could live with Cranky Mike if we had to, but it's looking like we don't, so good for us, but really, you understand what we're facing, right? Throw up anybody who isn't a petty treasonous tyrant, and we're game.
All of which is to say, we don't get the sudden freakout over Bernie Sanders.
We get some of it, of course. We certainly get Captains of Finance quaking in their expensive boots. We get folks who think that after Democrats tossed up one center-right Democrat to defeat, the best they can do is toss up another. (It's a ridiculous fear, but we get it.)
We don't get Never Trump Republicans quickly switching to Never Trump But when considering Bernie as the alternative. We don't get people ridiculing Bernie for advocating a program like Medicare for All because it'll never pass a Republican Senate, when failure is exactly what they want. (Wouldn't a neutered leader be safe in office?) We don't get people who know better — a lot better — calling him a Red-Scare Socialist, when they know damn well he's one of those nice European types.
We don't get how visceral they are about it. We haven't seen this much deep hatred against a white male politician since, well, Bill Clinton.
It's not like they're afraid Bernie Sanders will lose. They're afraid he'll win.
Bernie threatens them.
Who does Bernie threaten? Well, follow the squealing. Look who's taking it personally that he called out the "Democratic establishment", as if running against The Establishment isn't a time-honored Democratic tradition, starting with calling out LBJ for killing kids. Look whose feathers are getting ruffled, and ask what those birdbrains have done for us lately.
And look at Nevada, the first non-mayonnaise primary this year:
He prevailed among those with college degrees and those without; those living in union and nonunion households; and in every age group except those over 65. He won more than half of Hispanic caucus-goers — almost four times as much support as his nearest rival, former vice president Joe Biden — and even narrowly prevailed among those who identified as moderate or conservative. Despite attacks on his health proposal by the powerful Culinary Union, he won in caucus sites filled with union members.
That sounds like what the pundit crowd would call the makings of a winning coalition, if they weren't preoccupied soiling their britches over who's leading it.
That's also what we would call gold-standard populism, if the word hadn't been twisted out of its meaning recently. (Trump is not a populist, he's a con artist. Big difference.)
But here we are, and maybe Super Tuesday will Change Everything Again, but for now, shit, we're enjoying the freakout. Raise all the concerns you'd like, but if there's one thing Bernie's not, it's a Threat to the Republic. We all know what that looks like.
Add a Comment
Please
log in
to post a comment