The Madness of Crowdsourcing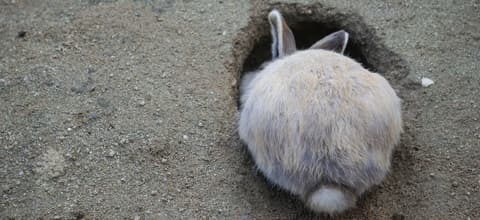 Here's what we know: Natalie Wood, then 16, was brutally raped in late 1954 or early 1955.
Here's what we don't: The rapist was Kirk Douglas.
The subject came up following his death last Wednesday at age 103, as it did following a Golden Globes appearance two years ago, and as it will Sunday night at the Oscars, following his last-minute inclusion in the Death Montage.
And really, it's not an unreasonable suspicion. But the certainty with which it's expressed goes beyond any fact we can nail down. As does the certainty surrounding much of the discussion about it.
The reason everyone's so certain is because Gawker named Douglas as the rapist in 2012. Sort of. The post actually quoted an anonymous commenter on another gossip website who coyly let others think he was Robert Downey Jr., who would have heard the story from Wood's daughter Natasha Gregson Wagner while filming Two Girls and a Guy in the late 1990s.
Downey's publicist denied he was the anonymous commenter the next day. The comments themselves were deleted soon after Gawker published its piece, leaving that as the only record years later.
Wonkette's Robyn Pennacchia explored the ludicrousness of using the Gawker post as a source on Thursday. But it's not the only source.
Natalie's sister Lana — Plenty O'Toole in Diamonds Are Forever — described what she knew of the rape for a podcast in 2018. (We're linking here to a print story; we've listened to the podcast, and the quotes are accurate.)
As she tells it, Lana Wood was 8 at the time, and she and their mother waited in a car outside the Chateau Marmont during what they thought was a meeting with a Hollywood producer. She remembers a very uncomfortable drive home, but she didn't learn what transpired until years later.
She does not name the rapist.
Natalie Wood never did, either. She never even talked about the rape itself, at least publicly. In 1950s America, you didn't talk about something like that. If you were an actress in 1950s America, you definitely didn't talk about it.
And yet, people will tell you that the rape — and Kirk Douglas — was talked about, for years. Gawker says as much, but they link to a Google search long since overwhelmed with more recent hits.
Still, we found some 2004 chatter in Google Groups about the rape and considering some suspects — including Douglas. With so much of today's conversational certainty so difficult to nail down, we were happy to find something.
("Who raped Natalie Wood?" the thread begins. Second response: "Kobe Bryant". Time flies.)
The question came up because of an ABC docudrama just aired, directed by Peter Bogdanovich. The show covers the rape, but attributes it to fictional character "Roy Tremaine". The script was based on two biographies — and one of those is where the public story actually originates.
Suzanne Finstad's Natasha: The Biography of Natalie Wood was published in 2001. We bought it — at this point we had no choice — because we needed to see the accusation from the source.
Everything we know about the rape — everything we can know about it so far — is there. Natalie told two friends — one of them Dennis Hopper — the next day. She told her boyfriend a year later. Finstad tracked down five close friends (none of them her young sister) with contemporaneous or near-contemporaneous accounts, and while details varied at a distance of forty-five years, we can accept the rape itself as a fact.
As well as the rapist.
All her friends named him.
The author doesn't.
"I chose not to name him because I wanted people to focus on the horror and trauma to Natalie," Finstad said in an interview at the time.
But she drops some clues in the book. The rapist was "one of her childhood idols, a powerful, married movie star more than twenty years older than she." The rapist was a "famous actor-producer".
Most of which would describe Kirk Douglas, 21 years her senior.
Most of which would also describe Burt Lancaster, 24 years older.
You could almost make a better case for Lancaster. Douglas formed his production company — with which he's credited for breaking the Blacklist — in 1955. Lancaster formed his in 1948.
But that's only if "actor-producer" refers to the moment of the rape, and not a retrospective description of the rapist. The language isn't clear about the timing, and Douglas was preparing to become a producer before he committed.
What intrigues us here is the reference to "childhood idol". It would be telling if Findstad snuck that in elsewhere, but neither Douglas nor Lancaster are mentioned in the book.
So what counts as childhood? Natalie Wood was born in 1938. Douglas's breakout film — with his first Best Actor nomination — came out in 1949, when she was 11. Lancaster's first major role — starring with Ava Gardner — was in 1946, when she was 8. Both were in 1947's I Walk Alone.
Too close to call, as such. And for all we know, more than two famous actor-producers fit the details — actor-driven production companies were just revving up in the Fifties. (We went looking for that, but everyone's fixated on Douglas.)
There's one more possible clue in the book, textual and not apparently deliberate. One of the sources asks "how this man can live with himself." The interview was conducted in 1999. Lancaster had been dead five years.
The aftermath was as you might expect for profession, time, and place: "She would keep the horrible secret, and behave as if nothing happened whenever their paths intersected."
Which is why you won't find any clues in publicity or paparazzi shots of the era. And which is why you might think the rape had something to with Wood turning down a part in The Devil's Disciple three years later.
Whoever posted this nugget at IMdB certainly thinks so: "Natalie Wood turned down the role of Judith Anderson because she didn't want to work with Kirk Douglas for 'personal' reasons." Only the claim isn't sourced, and columnist Army Archer at the time wrote "it's England-localed and would separate her from hubby Bob Wagner."
Which, to be fair, you would expect as a public excuse, except the story's from June 1958, and they were married the previous December.
Oh, and you know who else was in that movie? Burt Lancaster.
Both were also in Gunfight at the O.K. Corral — as was Dennis Hopper. Hopper had fond memories of working with Douglas, telling Interview in 2010 that "I was actually closer to Douglas [than Lancaster] because he was a little more fun." Which isn't something you'd expect just two years after his friend showed up "beserk" at his apartment — if Douglas was the rapist — but we are talking Hollywood in the Fifties. We're also talking Dennis Hopper.
In the end, we don't know any more than what the book tells us — what friends told the author. We know it happened. We know it was extraordinarily violent. We know they know who did it.
And we can presume daughter Natasha knows, whether or not she told Fake Robert Downey Jr. on a film set. Natasha didn't participate in the book — she's touchy about talking about stepfather Robert Wagner's role in the drowning — but she did help produce a new HBO documentary of Wood, so perhaps we'll learn more when it premieres?
Actually, it already premiered. At Sundance. The rape isn't in it.
Which leaves the book author and the sister. You can find knowing comments on Twitter that both have promised to reveal the name once the rapist dies — like now! — only like so much else, we can't find a source for that claim. (Sister Lana has no such reticence naming Wagner in Wood's death, which is probably why she's estranged from her niece.)
So maybe we'll finally hear an authoritative name, and maybe soon. Or maybe not. But until we do, we can suspect Kirk Douglas all we want, and with good reason, but we just don't know.
And neither does anyone who says they do.
Add a Comment
Please
log in
to post a comment