Remembrance of Nothing Past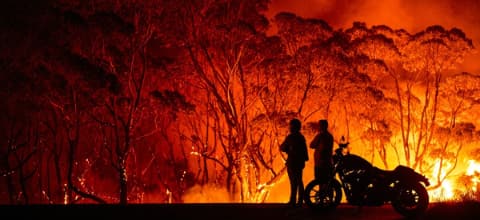 So, what's the point?
We know how the Senate trial's gonna end — we've always known how it would end — and while there may be a few twists along the way, the conclusion is not in doubt.
So why bother? What's the point?
Bear witness was our answer last spring, when the Mueller report was released. There was the impeachment roadmap, all laid out. Wrap it up, send it across the Capitol, and get everybody on record whether they support or oppose this travesty of our democracy.
And, scene. We would have done what we could — damn little, given the circumstances — but at least we would have gone down fighting. At least we would have made the assholes sign off on treason.
But even that, all those Bizarro John Hancocks putting their names down on a Declaration of Fealty — what's the point?
History, Frank Rich will tell you. History's the point. Look who signed off on Nixon. Look who signed off on Joe McCarthy. Look who signed off on Hitler. Look who opted for the convenience of the moment over the judgment of time. What did you do during the war, Daddy?
And, indeed, history is available to us. We just invoked it: 1939. 1954. 1974. The moral arc of the universe, long but palpable. In the long run we're all dead, but in the long run we're remembered.
Presuming there's anyone around to remember us. Presuming they even care.
Watergate was almost fifty years ago now. World War II is eighty years behind us. Who will be around to remember the impeachment of Donald Trump in 2070? In 2100?
And is that what they'll remember about 2020? Or will they remember instead Australia burning, the polar ice caps melting, the atmospheric carbon dioxide incessantly rising, and the world doing nothing about it? Will they remember instead the determined denial, the random half-measures, the global Neros fiddling while the globe became uninhabitable?
Will they even have history in 2100? Or will the world's collective knowledge have collapsed like Alexandria, leaving nothing but superstitious folk wisdom, the elders born in 2020, born today, spinning barely remembered tales of magical cities and verdant countrysides, amidst the mighty works of Ozymandias in ruin?
History's not the point. History can't be the point. We don't know how much history we have left.
The point is now. The point is us. We may die in obscurity, but we lived in truth, and that was the best we could do, the most that could be expected of us.
There just weren't enough of us, is all. And way too many of them.
Add a Comment
Please
log in
to post a comment