Royal Zoo Story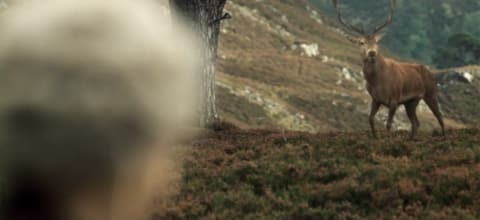 It's pointless, really. Everybody knows that. The last British monarch to exercise significant power — even then, slight and declining — was Queen Victoria. The British Empire, once counting a quarter of the world's population as its subjects, has been whittled back down to the UK itself, and there's no telling whether that will hold together after Brexit. The monarchy is just a show, now, available on Netflix.
What? Why, yes, of course we watched it. We've watched that movie as well, twice. Got up in the middle of the night to watch the wedding — sardonically, mind you. Happened to stumble onto CNN when the Paris news was breaking, and there went that weekend.
No excuses. We can't help paying attention.
So what's the deal? For us, it's the weirdness of it all. Plebeian America is no stranger to dynasties, but ours are hereditary by wealth, not by law, and they tend to dissipate over generations. (How many Rockefellers and Kennedys can you name?) The British monarchy is instead an international sociological spectacle, a family famous for being famous, a family born famous, lives conceived in and for a gilded zoo. The only purpose they serve is to exist for our pleasure.
Imagine being born into that.
That's the fairtytale, right? Born Royal. The pinnacle of human existence. Your needs taken care of, cradle to grave, guaranteed. Your fame certain. Everybody knows you. Everybody wants to be your friend.
Just one catch: Everybody owns you, too.
That's the sense you get, reading the stories about Harry and Meghan's decision to leave the family business. The Queen is furious. Diana would be appalled. Courtiers are shocked. None of these stories are sourced to the principals, they're all from people who just know this to be the case. The tabloids, Fox News's wet dream of viciousness, are aghast — on behalf of their readers, of course. There's a paying audience for this stuff, and not just random Americans with a taste for high-toned docudramas.
You're born into this spyglass world. Your mother died literally trying to escape it. You bring a mixed-race wife into it, who is immediately called out for having "exotic DNA", accused of polluting the royal blood, even though you're sixth in line for that to be of any consequence, following your father, your brother, and his three children.
And now you have a child of your own. Born last May. No memories yet, no awareness of the world, of that world, a child doomed to be a Mulatto Royal before he speaks his first word. You know what's in store for him. You've seen it all your life.
So what do you do?
You get the hell out.
You escape the zoo.
You leave the fairytale life for a fairytale ending.
That's how we're going to regard it, anyway. We don't have a stake in the Royal Soap Opera, we know Harry & Meghan & Archie will land on their feet — Disney deal! — and we know that of the 7.5 billion souls on our burning planet, theirs are among the least consequential.
But we did watch the wedding, whatever our excuse, we followed the breaking news from Paris that weekend, we watched Helen Mirren look at that deer twice, and, god help us, we're really looking forward to Season 8 of The Crown. Because whatever our pretense to aloofness, we're part of the problem, too.
Add a Comment
Please
log in
to post a comment