The Second Time Around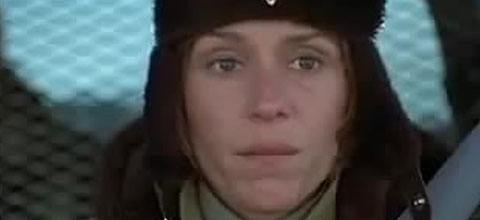 We have been here before, of course. We have been here many times in the past year, and the story always involves power, and the lengths to which people will go to achieve and sustain it.
And if that were the entire story, we could understand it, the corruption of the individual, the stuff of novels and movies. But the real story is never about one person; it is always about the infrastructure of power, the aiders and abettors, people whose silence can be bought, people whose fear keeps them silent, people whose own power depends on staying in line.
This is how you get rape apologists.
This is also how you get traitors.
And this we understand as well, these networks of corruption, this cancer on the body politic. The lies, the deceit, the psychopathic cynicism, all this is understandable, human nature being what it is, power being what it is. People are assholes. We get that.
We mention the past year, because this is the story of the past year, as well as a generation ago. The power is the same, what people will do in possession of unaccountable power is the same: They will try to get away with it. Always have, always will.
But what makes this unlike stories from the past year, and more like the story from a generation ago, is that people do get away with it. The evil is not vanquished. There are no shameful resignations, no withdrawals (however brief) from the public stage. The bad guys win. Power is sustained. That's what power is for, after all: Perpetuation. Power works.
And, well, this we understand too, that the arc of the moral universe can take a bloody long time bending toward justice. We understand this, and we understand that in the long run, we are all dead.
And that is where we reach the end of our understanding, and turn into Marge Gunderson.
Because we don't understand why anyone outside that network of corruption has to buy any of that bullshit.
A Supreme Court nominee stands credibly accused of rape — "sexual assault" if you must be polite — and he expresses no contrition or remorse, while his act itself, however long ago it happened, remains a prosecutable crime.
And… that's it. Nothing else. End of story.
That's not how it's playing out, of course, because that's never how it plays out, and that's not how it played out the last time. The network of corruption is doing what it always does, sustaining the nomination with all the power it can wield.
And, like last time, they are getting away with it. They are being Taken Seriously instead of being dismissed out of hand as the moral troglodytes they are; they are being addressed politely when they should be regarded as assholes. The Game is being played, and god help us we don't understand why people are playing along. Respect is being paid where not owed.
This we do not get. We do not get why formalities are being carefully observed when there's a murderer in the back seat and a body in the woodchipper. We do not get the point of deferring to senators and hacks who are gleefully running a baldfaced con.
We do not get The Game.
"There's more to life than a little money, you know," says Marge Gunderson to the murderer in her back seat at the end of Fargo. "Don'tcha know that? And here ya are. And it's a beautiful day."
And then a pause, and then the line we can never forget:
"I just don't understand it."
We don't understand why The Game must be played this way, why it must be played at all, why people are not simply regarded as moral weasels by everyone who is not them, including people whose job it is to inform the public about the moral weasels running the show.
We don't understand why, and we have never understood why, because in the end, we are always Marge Gunderson in the front seat, forever having to deal with it anyway.