Selected Excerpts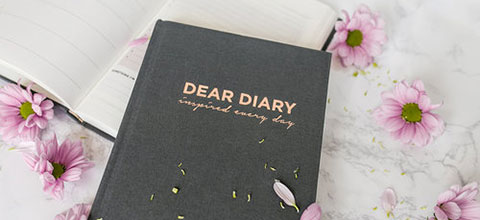 CLASSIFIED BY: DIRECTOR
DECLASSIFY ON: 20271231
January 6, 2017
What follows are notes I typed in the vehicle immediately upon exiting Trump Tower.
I said the Russians allegedly had tapes involving him and prostitutes at the Presidential Suite at the Ritz Carlton in Moscow from about 2013. He interjected, "there were no prostitutes, there were never prostitutes." He then said something about him being the kind of guy who didn't need to "go there" and laughed (which I understand to be communicating that he didn't need to pay for sex).
January 28, 2017
I had dinner with President Trump in the Green Room at the White House last night. I explained that he could count on me to always tell him the truth. I said I don't do sneaky things. I don't leak. I don't do weasel moves. I imagined that Russian hookers likely have expertise in both departments, but I did not raise this point in conversation.
At about this point, he turned to what he called the "golden showers thing" and recounted much of what he said previously on that topic, adding that he had known supermodels who craved the opportunity to "polish his brass" (which I took to refer to massaging his testicles and/or penis), and that he had never paid for intimacy, although the aftermath was occasionally expensive.
February 8, 2017
I went to the White House today for a "meet and greet" with COS Reince Priebus. I explained to him that at our dinner the President had expressed interest in having me investigate the Golden Showers thing. He let out a high-pitched giggle at the phrase, which suggested to me he had the emotional composure of a 13-year-old, and likely had not made the shortlist for his position, but Jared Kushner had not wanted the job.
He then asked me whether this was a "private conversation." I replied that it was. He then said he wanted to ask me a question and I could decide whether it was appropriate to answer. He then asked whether I had ever "done it".
Reince then took me to the Oval Office to greet the President on my way out. The President brought up the "Golden Showers thing". The President said "the hookers thing" is nonsense but that Putin had told him "we have some of the most beautiful hookers in the world." I heard an audible gasp behind me, and turned to see Reince put his hand to his mouth as his eyes widened with delight.
February 14, 2017
I attended an Oval Office homeland threat briefing for the President today. At the completion of the session, the President thanked everyone and said he wanted to speak with me alone. He then asked if "you saw my Tweet this morning," and quickly added that "it is really about the leaks." I took this to mean he remained concerned about the urinary-entertainment skills of Russian escorts, and that he would explain to me that he's knocked up some of the most bitchin' babes who can be found buck naked in the sticky pages of stroke mags, perhaps throwing in some man-to-man about what really went down in the coke-fogged basement of Studio 54, but I was disappointed to learn he was talking about his phone calls to the leaders of Mexico and Australia.
March 1, 2017
Just called to check in and see how I'm doing. I said I'm doing great, have a lot going on. He suggested I don't worry about booking expensive round trips if I travel to field offices. That's it.
March 30, 2017
The President called me on my CMS phone at 8:13 a.m. today, apparently during a Fox & Friends commercial break. He went on at great length, explaining that he was not involved with hookers in Russia (can you imagine me, hookers? I mean, just try to imagine it, imagine me paying for pussy when I can get all the tail I want by just promising a spot on my game show), is bringing a personal lawsuit against Christopher Steele, has accounts now from those travelled with him to Miss Universe pageant that he didn't do anything, etc.
He asked what he could do to lift the cloud. I advised him to be patient and wait for the "storm" to pass. He then said something that sounded like "damn, y'alls", although I have not known him to affect a Southern accent, and may in fact have misheard him.
May 9, 2017
Fuck that asshole. I'm writing a book.
Add a Comment
Please
log in
to post a comment