The Stinque Braquet 2018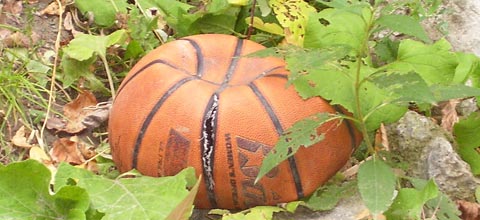 You know what we could use right now? Kitties. Lots of kitties, running around and playing and discovering their new world and being totally adorable. We could use that, the innocence of kitties, their unbridled joy, the knowledge that not everything is an absolute shambles, the hope that there's still a future out there when we all survive this mess.
But we don't have any kitties available at the moment, so we'll have to settle for basketball.
There's an enthusiasm in college basketball you won't find anywhere else, a hothouse of thousands of fans jammed into an arena, the pace of a game turning on a moment, then turning again the next. Find that in a behemoth football stadium.
Or really, find it where you can, because we can all use all the joy we can get in these dark times, and if you're the kind of person who finds joy in taunting the decrepit prediction skills of friends, then you'll find joy in the Stinque Braquet, hosted as ever by Braquet Dowager Mellbell.
Tradition demands that we Name & Shame the Daily Losers, however much that may add insult to the collective injury of our souls, and so we shall continue finding joy in that as well, a cruel joy for a cruel world, but a joy that holds out hope that one day we can again have mischievous fun without feeling guilty about it.
Add a Comment
Please
log in
to post a comment