Dance of the Scorpions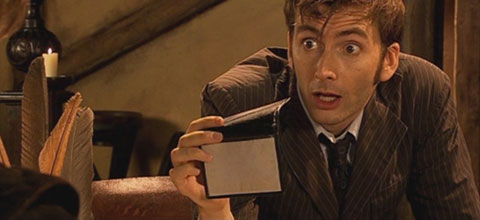 Here's how this plays out:
Nothing changes.
The Memo has been Released, it's being used as toilet paper by anyone not in the Treason Tank, and none of that matters. It might as well be a blank Doctor Who psychic card, open to whatever interpretation an enterprising traitor wishes to give it. Does it provide grounds to fire Rod Rosenstein and get at Robert Mueller? Sure, why not? Nobody ever took it seriously, starting with its authors. The Memo exists as a propaganda tool.
But you already knew this. A year in, we have achieved Groundhog Day, and we know how this plays out. It already has. Many times.
Just this week, Mitch McConnell and Paul Ryan greenlighted the next turns of America's Rolling Coup. Does Mueller need more legal protection? Of course not, said Mitch. Why would he? Mueller's not in any danger, and Congress would certainly rush to his aid if he ever were. Meanwhile, Ryan said he was happy to see the FBI bear greater scrutiny of the kind the Magic Memo suggested. Who wouldn't want more transparency in our government?
Heck, it's not like either of them have ever expressed an interest in supporting and defending the Constitution. Why start now?
But let's not bring personalities into this. Trump happily flouted a new law this week, passed by Congress with only five objections, when he declined to enforce increased Russian economic sanctions. You would think, and some did, that this would spark a Clash of Branches, but nary a word was heard from Republicans.
And why would they bark? The law was passed as a response to Russian meddling in our election. Turns out that was just a cheap vote for the record, with no expectations of enforcement. Who would want to stir the pot now, when Russia is preparing to help its Republican friends ride out the midterms? We know how that one plays out. Just like it did last time.
What about that other Defender of Liberty, the Fourth Estate? "A Call for Bipartisanship", WaPo headlined its first-edition recap of Trump's State of the Union speech. "Gridlock Deepens Under Trump", fretted the Times. "Is Our Democracy at Risk?"
Yes, gridlock. Of course. The supreme threat to the Republic.
But that is not news, either: Despite their initial cries of independence at the dawn of this dismal Trump era, our nation's two leading newspapers have settled into their accommodationist ways. There certainly are exceptions — we enjoy investigations and palace intrigue as much as anyone — but a handful of enterprising journalists cannot cover for the sins of their employers, and we've given up shouting at management about the responsibility they're shirking. A year in, we know yet another empathetic profile of Trump voters can't be far away.
So, how does this play out? Rosenstein gets shitcanned the moment Trump doesn't think he'll scorch his fingers. Much noise will be made, but no consequences will be felt. After a couple of weeks, the dust will settle, and new lines will be drawn in it, lines Trump dare not cross, lest he trigger a Constitutional crisis. A month from now, everyone will again be asking whether Trump has gone too far this time, and the month after that, because we've been living in the same goddamn cycle for a year, and we know how this works.
Nothing changes.
Except for everything getting worse.