The Hum in the Room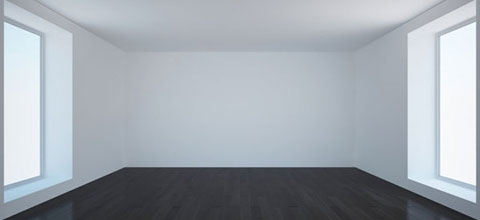 A year in, you get used to it.
It doesn't become normal. It doesn't become accepted. But it does become expected, like a chronic condition. It's just there. It's always there. And you learn to deal with it.
Our government is not legitimate.
A legitimate government would have been elected by its citizens, without encumbrance. The restrictions on voting, well-documented over the past decade, efforts to restrict it further, and efforts to eradicate protections for voters established during our childhood, show how fearful those in power are of the people they ostensibly serve, how much they value their power over our democracy.
They are not legitimate.
Beyond losing what standards we had barely a breath ago, there has never been a widespread movement to broaden a citizen's access to the most fundamental right of democracy. We personally, by luck of geography, have been voting by mail for a generation. Others must face long lines and hours of waiting on limited days, particularly the workdays most elections are scheduled. This could be easily alleviated, and a legitimate government would do so.
Ours does not. It does not because the powerful benefit from the restrictions. Lacking legitimacy, they rely on force.
A legitimate government would not only protect and broaden the right of its citizens to participate in its formation, it would jealousy guard that process against attacks from foreign powers. Ours does not, because it is run by traitors.
That is the chronic condition. Our government is not only illegitimate, it is run by traitors. It has been for a year, and will continue to be for at least a year more. The horror of it is beyond recognition, at least by those who spend their professional days paying attention to it. They do not see the traitors before them. Their perception is framed entirely by who holds power at a given moment, not the legitimacy of that power. They are the useful idiots who abet the traitors through their inability to see things as they are.
And they are part of the chronic condition as well. They will not change. Their perception will not improve. We are told to mourn their dwindling numbers, their declining industry, but the thing we mourn has long since died. Journalism in thrall to power has no value to a democracy.
Nor do citizens who devalue their own citizenship, who happily support the traitors who would deprive citizens of their rights. We know, startlingly clearly by now, that a third of our nation's citizens have no interest in the rights of the rest, and will cling to their death the crumbs of privilege they enjoy. They remain citizens, but they are craven in their citizenship, and have no relevance to the rest of us, save being opposed at every turn. They are the chronic condition we have suffered since our nation's birth.
But you get used to it, you get used to all of it, because it is always there, a hum in the room that cannot be squelched. It is not normal, but normal is not available, only survival.
The way our system works, when it's working, is that power only has a purchase of two years, that a colossal mistake can be at least be ameliorated, if not totally rectified, with another heartbeat of the body politic. Were our system legitimate, were all votes valued, all citizens equal, we never would have been here to begin with. But perhaps even under these circumstances, this fall we can establish a beachhead against the traitors, and begin clawing back the legitimacy that has been lost.
There will be no justice, no shame, no admissions of guilt. Should we survive this, history will not tell the story of a government under occupation. But we'll settle for getting our country back, or at least what remains of it.
And stop that damn hum.
Add a Comment
Please
log in
to post a comment