Good to the Last Drip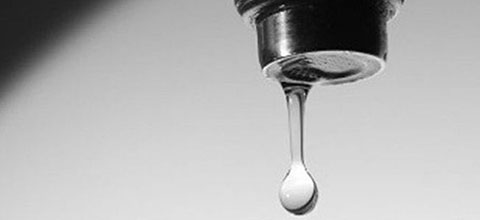 What we know, as of Friday evening, is that one or more indictments have been filed against one or more people targeted by Robert Mueller's investigation into Russian interference in last year's election.
We know nothing else. We don't know names. We don't know charges. The charges have been sealed, at least until we get a perp walk out of it. Which we probably won't — prosecutorial courtesy — but a citizen can dream.
All we can do is speculate. Which, honestly, is more fun anyway.
What catches our attention is the news itself. It was leaked — from an investigation that has run a pretty tight ship so far. We eventually learn what Mueller's up to, but news can follow events by weeks. Sure, there was a notable flurry of activity at the DC courthouse Friday, but a bunch of lawyers running around their playground isn't enough to source a story. Somebody snitched.
We're going to guess that wasn't an accident. Not after the propaganda campaign against Mueller and diversionary tactics about something Hillary didn't do have kicked into high gear. Robert Mueller may be a professional's professional, but he knows the game, and he knows how to put points on the board.
Such as by filing indictments as soon as they're ready.
This was not what we had been led to expect. It was understood that Mueller's team was going to be thorough and methodical, taking as many months as required to gather what they needed, probably not hanging up the Piñata of Joy until sometime next year. And he was just getting around to interviews with brand-name Oval Office drop-ins, after presumably building up the record below then.
And maybe he really is just filing when ready. Which might make sense — if the first we heard of it was when charges were actually announced. But a leak about the existence of a sealed indictment? That's a strategic move.
So what might be the strategy?
Watergate, which gave us Leaks and Plumbers, also gave us the Drip-Drip-Drip of an unfolding story. The news cycle was far more casual in those pre-cable, pre-Internet days, but two headlines are better than one, and a series of headlines is better than a special section that ends up soaking your dog's accidents the next day. That's why, if you're the subject of bad news, you're supposed to dump it all at once, one and done, so the herd can feast and move on.
On the other hand, if you'd like to keep the herd around for awhile, well… Here's a taste today. We'll have more later. Stay tuned.
Add to that the very high stakes involved: Mueller is going after powerful traitors, who have powerful collaborators supporting them. These people are shameless in their exercise of power, which, after all, is why we have Robert Mueller in the first place, and not some mere FBI chief.
Say you're investigating obstruction of justice, and you're well-familiar with the Saturday Night Massacre of one of your predecessors. Why not get an indictment out early, making your own firing a poison pill? Comey was still just investigating, after all. Shitcan Mueller after charges have been filed, and the obstruction case is made.
In any event, we may know Monday whether this one is Manafort with the pipe in the study. And we'll surely have future drips to savor sooner rather than later. Because this one's not going down like a piñata after all. More like an Advent calendar.