Faint on Your Own Damn Couch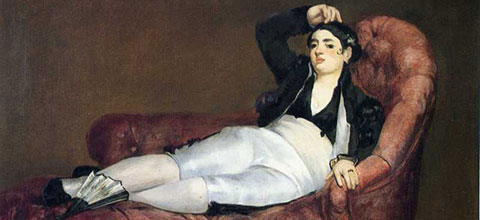 We came across a plea for "civil discourse" this week. We don't remember the source, honestly, because it made us fucking pissed.
People who plead for civil discourse don't know what they're fucking talking about. They think America's political ills stem from the fact that we're not nice to each other, that only if we'd talk and listen, listen respectfully, we'd discover our common ground and shared humanity, and like an After-School Special we'd all learn something and rejoin our productive lives, already in progress.
Fuck that. You know who used to teach us about learning from our respectful disagreements?
Bill Fucking Cosby.
This was a major problem with 90s-era Star Trek, that all disputes were just dreadful misunderstandings among rational beings, easily resolved by a few wise words from a handsome bald captain. (The ship's counselor seemed to lack professional competence, although her mother was definitely fun at parties.) At the time it was merely bad drama; now, in retrospect, it's easy to see it for what it was:
A liberal fantasy.
Trust us, we'd love to live in a universe where you could talk shit out and get shit done. We love full-throated debates where the goal is not winning, but understanding. We have a master's degree in arguing the shit out of everything. Getting to the heart of an issue — the truth of the matter — is sheer fucking fun.
But that's not the American politics of our adulthood. Whatever civil discourse is, we've seen no evidence of it in national public life.
Quite the opposite. And especially now.
The civil discourse of the Star Trek universe requires more than rational beings respectfully understanding each other's perspectives. It requires, at heart, good faith. You're free to be wrong, as long as you're capable of acknowledging your errors when the truth emerges. You're also free to make an honest argument from a position we disagree with — we may discover an unbridgeable philosophical difference at the core of it, but finding that core is the adventure of argument.
Honest disagreement is fun. It really is. We once argued with an astrologer all fucking night. A friend listening in thought we were at each other's throats. But we both knew better. We were both having a total fucking blast. Because, as we finally discovered, we were both addressing ethical questions — how to live in the world — from completely different starting points. That's what a good argument does. It enlightens.
And that's civil discourse.
You don't get civil discourse by politely lying. You don't get civil discourse by politely arguing in bad faith, by politely deliberately misrepresenting your opponent, by politely being thoroughly cynical about your motives, by politely insisting we Respect Your Authoritah when you've done nothing to earn it.
You don't get civil discourse with any of that. You only get bullshit.
All of which is to say, John Kelly is a fucking liar, and to hell with any respect he thinks he's owed. You pull that shit on a grieving widow, don't fucking expect us to be polite about it.