Meet Me in St. Louis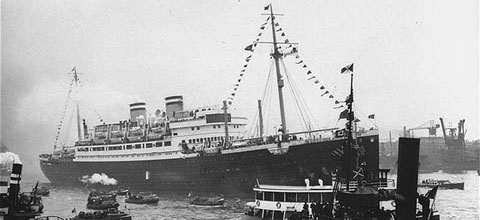 Traveling to the United States on a tourist or business visa is a straightforward process: You apply at the local embassy or consulate, sit through an interview if someone wants to know you better, pay your fees, and done. Depending on season and demand, takes three to six weeks.
This is how nineteen of the twenty 9/11 hijackers entered our country. The twentieth arrived on a student visa.
None were refugees.
Were a similar plot hatched today, it would likely follow a similar path. Of the various means to reach U.S. soil, refugee status is the most tortuous — a series of referrals, interviews, reviews and background checks that can take two years.
And even then, it's a crapshoot: In 2016, the United States admitted almost 85,000 refugees, including 12,500 Syrians. Almost 8 million tourist and business visas were issued the year before.
None of this is new information, especially in the context of contemporary politics. The subject came up early in the presidential campaign. And now that the campaigner who raised the issue is president, he has decided to make innocent people pay the price for his glorification.
And on Holocaust Remembrance Day, no less.
When America was great, America was not always great. In 1939, we turned back more than 900 Jewish refugees from Germany aboard the St. Louis, most of whom were forced to return to Europe, about 250 to their deaths. During the war, we created refugees of our own citizens, imprisoning Japanese-Americans in squalid camps.
Even today, Canada — Canada! — far outpaces us in accepting refugees from Syria, while our president seeks to become best buds with one of the men who's helping create them.
We are a nation of grubby people pretending to high ideals. They are enshrined in our founding document and national culture. They are emblazoned on the base of our most iconic statue. They may be disregarded by our nation's leaders as willfully as our nation's Christians disregard the Beatitudes, but those of us who have been inspired by them can never escape their power, never escape the shame when our nation fails to live up to them.
Donald Trump has shamed America. It isn't the first time, and unfortunately for humanity, it won't be the last.
Add a Comment
Please
log in
to post a comment