Teflon Trump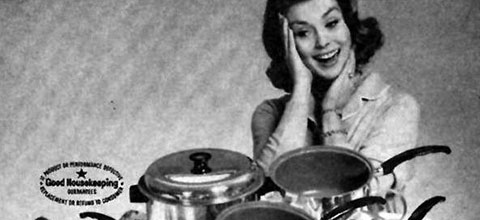 Everything we know about American politics we learned thirty-five years ago.
It was the night of the Reagan-Carter debate, the only one before the 1980 election. Like all good liberals living in good liberal college towns, we had spent the previous months incredulous that Reagan was even in the race. We had heartily agreed with George (pre-HW) Bush, who, in the last honest statement he ever made in public life, called Reagan's proposals "voodoo economics".
Every criticism that everyone had about Ronald Reagan was true. And, as we were to learn that night, none of it mattered.
You had to be there, watching how Jimmy Carter was powerless against a confident fusillade of ignorance and lies, how "substance" was irrelevant against a supremely self-possessed delivery. Americans wanted to hear what Reagan was saying, see how Reagan was saying it, wanted it so badly they didn't care about anything else.
That night, we knew Reagan would win the election. And we knew why: Americans love being lied to.
In the eight years that followed, Ronald Reagan never lost that ability to charm an electoral majority of Americans. He was immune to criticism, because criticism was beside the point: Reagan transcended conventional politics. Critics called him the Teflon President, because nothing stuck to him.
After a generation of searching, Republicans have finally found Reagan's natural successor. And they're doing everything they can to stop him.
In hindsight, it should have been obvious from the start. No, not the stuff about building a wall to keep out wetback rapists — that's just saying aloud what was previously flimsy subtext. What should have tipped everyone off that Donald Trump was a force to be reckoned with was when he belittled John McCain for being a loser POW — and got away with it. Not a scratch. Every "gaffe" since then, every crime against Establishment Republican Orthodoxy, has been celebrated as the one that finally takes Trump down, followed by incredulousness when it doesn't.
Even this week, there was chatter that tax returns would be Trump's downfall, or shenanigans at Trump "University", or Marco acting like (again) a wimpy George Bush kicking ass against Geraldine Ferraro. This far in, they still think conventional politics will reach Trump's full-throated supporters? Don't they recognize a cult of personality when they see one?
And do Democrats?
Hillary Clinton, ever the calculating rational manager, must have gamed out a race against all likely Republican opponents a year ago — against, that is, all the calculating rational managers on the other side. Awful campaigner that she is, she likely would have done well against one of their awful campaigners, especially the Exclamation Formerly Known as Jeb.
But if she wins the nomination, she won't be running against Jeb, or Rubio, or Scott Walker, or any other cardboard cutout. She'll be running against Donald Freaking Trump, who can pee on the Pope's leg and tell His Holiness it's raining.
We hope she's taking him seriously. We hope her campaign is doing more than just teeing up millions and millions in attack ads that will have no effect whatsoever. Because the worst you can do is underestimate him, misunderstand the phenomenon he represents, pretend you can conduct politics as usual in a most unusual election.
There's only one thing that will defeat Trump: More votes. But not by changing minds, since a mind lost to Trump is a mind lost for good. And with Republican primary turnout (so far) outpacing Democrats, you can't rely on mere demographics either — Mitt won 59 percent of the White vote in 2012, and White turnout far exceeded everyone but Blacks. If Democrats are insufficiently inspired or frightened (or, in 21 states, able) to vote in November, we'll be welcoming First Lady Melania in January.
We hope Hillary has it in her, but we have little confidence. And heck, maybe our fears are overblown, preventing us from enjoying as much popcorn as we'd like. But if we've learned anything in the decades since that 1980 debate, it's that we need to take ridiculousness seriously.
Add a Comment
Please
log in
to post a comment