Weakened at Bernie's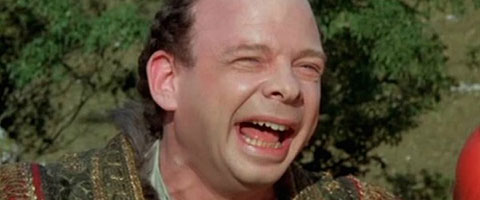 The amazing thing about the Bernie Sanders candidacy is the sheer impossibility of it all. He's 74 — Ronald Reagan was only 69 in 1980, when his age was an issue. He's a declared Socialist — sure, a Democratic Socialist, but good luck explaining the nuances of European political traditions to an American electorate. And heck, Bernie is Jewish, really Jewish, New York Jewish, in a country where during our lifetime, serious doubts were raised about the electability of a Catholic President.
Did we say impossible? We meant inconceivable.
Which may still be the case. Because if Bernie has to prove anything, it's that he can win elections, starting with the elections leading to a nomination.
That was, of course, the main hurdle faced by another inconceivable candidate eight years ago, proof that someone like him could win in a country like ours. And that was, at heart, the argument promulgated by his opponent and her supporters: Get real. You're throwing away your vote. Winning isn't everything, it's the only thing.
Establishment Democrats — or, to be more gentle about it, "practical" Democrats — are throwing up the same dust now. In the face of yet another demonstrably inspiring candidate, they — and she — are fighting Hope with Management, starting with management of the election itself. She can win. He can't. Stop being childish. Grow up.
What we're not hearing, from anybody: Vote for Hillary because she's a leader you want to follow. Even two of her most ardent supporters insisted that young women vote on the basis of plumbing, not policies.
The argument against Bernie — the only argument we're hearing — is an argument from fear: Fear he might lose, and even if he wins, fear he'll never get something like Single Payer past a Republican Congress. He's an FDR Democrat in a DLC world, a world of professional, accommodating — Establishment — Democrats who made their peace with Reaganism a generation ago, choosing Triangulation as a winning electoral and governing strategy, supporting DOMA and "Welfare Reform" and Three Strikes and (yes) the Iraq War, not out of principle, but fear of what might happen if they didn't.
Hey, we understand. We lived through the Eighties, too.
But, like old Generals, they're still fighting the Last War, trapped in their own Vietnam Syndrome of The One We Lost, not realizing that new generations have come of age with no memories of those years, and that old generations have died off.
The proof? Look who's sitting in the Oval Office right now, and has for the past seven years. Talk about inconceivable.
But the point remains: Bernie does have something to prove, that Barack Obama also had to prove eight years ago — that he can win elections, that he's more than just an inspiring stump speaker.
Just as Hillary still has to prove that she's more than just a familiar name with a ton of money and resources behind her. If she can't even run the table against a Socialist, we're not convinced of her chances facing a populist demagogue.
Because hey, we also remember how Reagan won the first time — against a practical, managerial, grownup Democrat. We know from inconceivable.
Add a Comment
Please
log in
to post a comment