Choose Your Own Misadventure!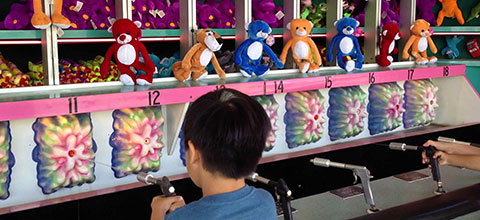 Of the many, many, many metaphors available to us — well, honestly, we can't choose. There's the Clown Car, of course, or Stealers Wheel (ask your parents!), or Wigstock, or Usual Suspects, or…
Really, folks: This is so ridiculous, nobody's even bothering to find Incriminating Corndog Photos yet.
So we throw up our hands and welcome you to our GOP Debate Open Thread/Cleveland Steamer. Word to the wise: If you plan on making Hair Jokes, you're gonna have a lot of competition.
Add a Comment
Please
log in
to post a comment