Love is a Many-Splintered Thing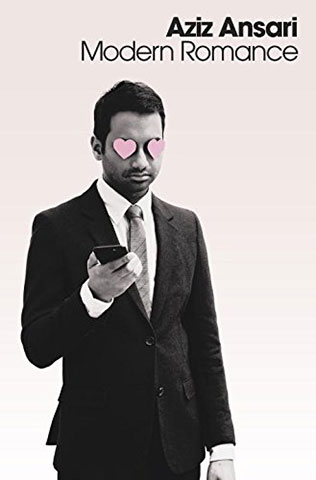 Title: "Modern Romance"
Authors: Aziz Ansari and Eric Klinenberg
Rank: 18
Blurb: "In a short period of time, the whole culture of finding love has changed dramatically. A few decades ago, people would find a decent person who lived in their neighborhood. Their families would meet and, after deciding neither party seemed like a murderer, they would get married and soon have a kid, all by the time they were twenty-four. Today, people marry later than ever and spend years of their lives on a quest to find the perfect person, a soul mate."
Review: "Most of the book is focused around online dating and how the current generation is navigating themselves through this new world. Why is it so hard to feel satisfied when there are so many options at our fingertips? How did people even find anybody before with their limited options?"
Customers Also Bought: "Spinster: Making a Life of One's Own"
Footnote: How few is "few"? We grew up in the Seventies, four decades past. We were 24 in 1983. By our time the Cultural Shift had already happened — long ago, in a Young Man's perspective — and our friends were much more prone to shacking up than getting hitched. Married by 24? Dude, that's our parents. In the Fifties.
And soul mates? While we would date the popular concept to the Summer of Love, you can draw a line all the way back to Plato, for chrissake, and the expression itself to Coleridge, smack in the middle of the — wait for it — Romantic Era.
Yes, yes, sexting, Tinder, Grindr, the Atomization of Relationships, the Brave New World of fornication in the endtimes of the Internet. No doubt the mechanics have changed, and dramatically. But we're the same Fucking Mammals we've always been, and with seven billion of us crowding the planet — more than twice the number when we were born a few short decades ago — it would seem that souls have had few issues finding mates.
Buy or Die [Stinque@Amazon Kickback Link]
Add a Comment
Please
log in
to post a comment