The Entangled Soul of a Posthumanist Machine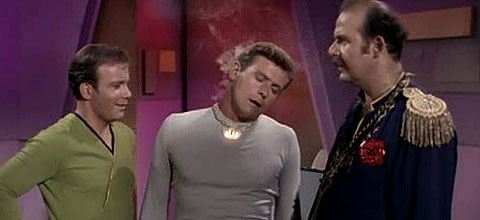 If you can't make sense of our guest columnist, not to worry. We can't either.
In the scope of my research, a feminist programming language is to be built around a non-normative paradigm that represents alternative ways of abstracting. The intent is to encourage and allow new ways of thinking about problems such that we can code using a feminist ideology.
To succinctly sum up my research thus far I will outline the decomposition of my question below:
The idea came about while discussing normative and feminist subject object theory. I realized that object oriented programmed reifies normative subject object theory. This led me to wonder what a feminist programming language would look like, one that might allow you to create entanglements (Karen Barad Posthumanist Performativity).
I realized that to program in a feminist way, one would ideally want to use a feminist programming language. So what is a feminist programming language? Well I took a look at the major programming paradigms, the following are the four main groups a programming language can fall into: imperative, functional, object-oriented, and logic. I decided to explore feminist logic such that a feminist programming language could be derived.
I am currently exploring feminist critiques of logic in hopes of outlining a working framework for the creation of a feminist programming language.
If this is something you are interested in and would like to give me some feedback on I would truly appreciate it. Thank you for any and all feedback. I would love to open up a dialogue about what I am working on and my approaches to answer my research question.
Add a Comment
Please
log in
to post a comment