Firing Whine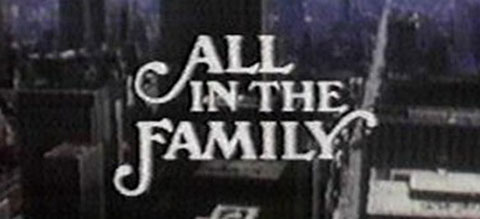 Our guest columnists are pissed that a Karl Rove minion critcized a William Buckley nepotite.
We, the free men and women of this great nation, affirm everyone's natural right to speak their mind, but we cannot and will not abide the unjust, personal broadside your aide Jonathan Collegio leveled against a man whose family has dedicated itself to advancing the cause of liberty for over half a century.
This morning Mr. Collegio attacked [conservative Media Research Center founder] L. Brent Bozell, III and labeled him as a "hater" twice in an interview. His attack was not grounded in reason or principle; its justification was nothing more than disagreement with your newly formed organization.
Mr. Bozell is what we call in our movement a "legacy." He has devoted his life to the cause of American conservatism as did his father, Brent Bozell II, who wrote "Conscience of a Conservative" for Barry Goldwater.
Maybe you've heard of Brent's uncle, Bill Buckley, whose words you misquote and twist as the basis for your organization enough to falsely suggest you know something about him.
You may have heard of his other uncle, Jim Buckley, a former U.S. Senator, or Brent's mother, Patricia Buckley Bozell—both important figures and writers in our conservative movement.
Ronald Reagan often saluted the contributions of the Bozell and Buckley families to the cause of American conservatism.
Mr. Collegio calling Mr. Bozell a "hater" publicly on WMAL radio this morning reflects the language of the establishment Republicans. It is the divisive language of the Left.
Rather than engaging in an intellectual debate, you, Mr. Collegio, Mr. Rove, and others in the consultant class attack good conservatives and Tea Party leaders and members.
On behalf of the conservative movement, we are demanding you terminate Mr. Collegio. An apology is not acceptable.
American Crossroads and the so-called Conservative Victory Project have already been severely marginalized. The sheer audacity of political consultants maligning a beloved and critically important player in American history is simply a bridge too far.
You obviously mean to have a war with conservatives and the Tea Party.
Let it start here.
Add a Comment
Please
log in
to post a comment