Stinque Recipe Challenge
It's Julia Child's Steak Diane – two New York strips pounded to within an inch (more like half an inch) of their lives, marinated in smashed green peppercorns, olive oil, and a bit of soy, and finished in a sauce that turned out very well:
https://www.youtube.com/watch?v=79VM_6BSbUY
One of the great things about this dish is you can pound and marinate the steaks even the day before, refrigerate them, and cook them tableside the next day. Bon appetit!
And here it is plated with Potatoes Lyonnaise and green beans …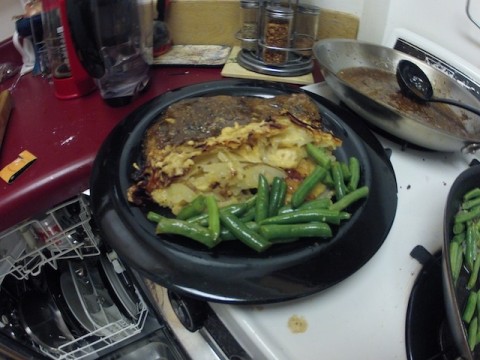 Sauce would have been a bit better had I flamed it, but overall it was a success. Let me know how you fare.
Add a Comment
Please
log in
to post a comment