Almost Cocktober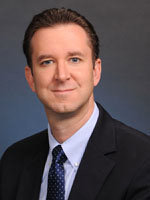 More Spitzer than Vitter despite the (R) after his name:
TALLAHASSEE — State Rep. Mike Horner, a Republican from Kissimmee, abruptly resigned his seat in the Florida House on Monday following reports that he was a client at a Central Florida brothel.

Horner, 44, was a solid favorite to win a third term in District 42 in Osceola and Polk counties. His name surfaced during the investigation of alleged brothel owner, Mark David Risner, 54, who faces racketeering and prostitution charges and is accused of running a prostitution ring out of his Orange County home. Investigators found hundreds of names as they investigated Risner's operation, and Horner shut down his campaign website shortly after his name was publicized.
Coincidentally, there's a porn actor called Mike Horner.
Sad but not surprising that they won't prosecute the John:
Horner is not charged with a crime.

"We're not interested in the representative," said Bernie Presha, a spokesperson for the state attorney's office in Orlando, which has not released details of their investigation into the alleged prostitution ring.
Add a Comment
Please
log in
to post a comment