Fast Times at Mormon High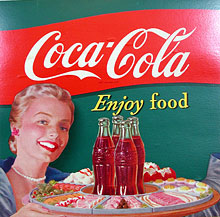 Our guest columnist is running out of options.
Dear friends and family, I have been extremely frustrated with how things are going in our country. A lot of my frustration is because I don't know what to do to really make a change. Well, this time I do. I am asking you to join me and my family on Sunday Sept. 30 by fasting and praying for Mitt Romney. That he will be blessed in the debates, which will be held starting Oct. 3rd. I know that seems like such a small thing but I believe "from small things, great things can come about". I know that fasting and praying brings about miracles. I also know of no power greater than our Father in Heaven.
He loves this land and has blessed it many times before… with all our fasting and prayers there will be a great power and protection upon us and this great nation. May we have the faith to fast and pray for the help we so desperately need throughout this great nation at this time.
Add a Comment
Please
log in
to post a comment