Fear and Loathing in Boca Raton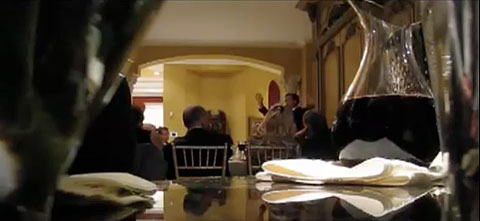 15:46-15:57:
The thing which I find most disappointing in this President, is his attack of one America against another America — the division of America, based on those who have been successful.
17:06-17:30:
There are 47 percent of the people who will vote for the President no matter what. There are 47 percent who are with him, who are dependent upon government, who believe that they are victims, who believe that the government has responsibility to care for them, who believe that they are entitled — to healthcare, to food, to housing, to you name it. That's an entitlement — the government should give it to them. And they will vote for this President no matter what.
In one moment, an attack on class warfare. In the next, an attack on the poorer half the country.
Watching the entire Boca Raton dinner-party video last night, that's what struck us: Not the "47 percent" comment by itself, but the context of the comment. Two stock wingnut talking points, jammed together to reveal the truth:
Mitt Romney hates poor people.
Add a Comment
Please
log in
to post a comment