Paranoid GOP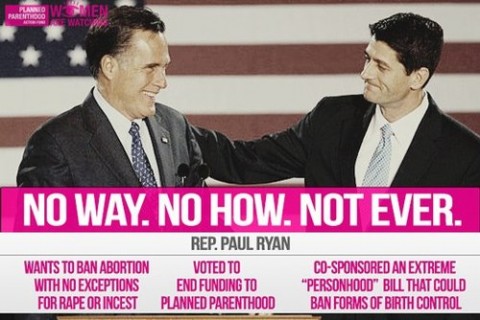 Oliver Willis makes a good point:
Contrast [the conservatives' vetting of Biden] with the reactions to progressive opposition research to Sarah Palin and now Paul Ryan. Take Fox News pundit/host Monica Crowley, for example (fun fact: she once accused Obama of lying about being black). She tweets: "Evidence the Left is freaked out re Ryan? Axelrod, DWShultz, Maddow, etc all stumbling & bumbling on the morning shows. Plus, lying."

I've been on the receiving end of similar criticisms from the right since I started writing about the Ryan selection, and it echoes a lot of the same things I heard after Palin's selection (or as I call it: the greatest days of blogging I've ever had). Apparently when the left pulls up information about a Republican candidate — vetting them, if you will — no matter the candidate or the situation, it is a sign that we are supposedly scared of the selection.
We are scared by Ryan's selection, and conservatives are victims, and … and let's not mention the fact that Paul Ryan thinks that if your father rapes you and you conceive that you should be forced to have the child.