Pass the Popcorn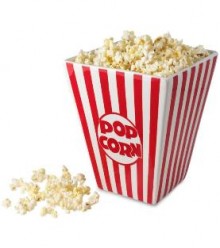 Multiple Bain executives tell HuffPo (judge that as you may) that Mittens never would have run for President if he was going to have to publicly release his tax returns.
Oh please, oh please, oh please sweet Flying Spaghetti Monster and Ghost of Seamus, let's have a floor fight in Tampa.
Two words: Shit. Show.
Alternatively: Cluster. Fuck.
Either way, start popping, Stinquers!
Add a Comment
Please
log in
to post a comment