You've Got Ennui!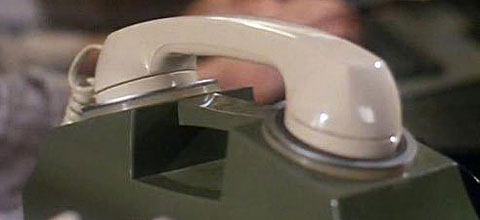 We used to live in awe of our recent ancestors. To have lived a life encompassing the Wright Brothers and Apollo 11 was to have witnessed Humanity's Great Leap Upward. We were lucky enough to have caught the tail end of that era, but really, watching the first moon landing at ten is to lack all the context. Pretty cool, but so was Batman.
We lived in awe, but not resentment. We also missed a couple of world wars and an influenza pandemic, and benefited from the polio vaccine. It all evens out.
And besides, the future wasn't done yet. We've lived the computing revolution, from mainframes to minis to micros to Macs to modems to cable modems to no modems to iPhones to iPads. Only twelve men have walked on the moon. More than two billion people travel through cyberspace. We're writing this on something we would have seen on Star Trek growing up.
And maybe we're luckier than we thought. There's a quarter-century gap between Apollo 11 and the Web. That's a long time to marinate, if you lived from ten to thirty-five during those years — a lot of context stored up for the Big Cyberbang. If, on the other hand, you've just turned thirty, you might find yourself posting something like this:
I want us to get back to those exciting days where people were making predictions about the affordances of the future that seemed wonderful and impossible. No doubt the future remains unevenly distributed but now, when you get your bit, it seems as likely to include worse cell reception as it does seemingly magical superpowers.

This isn't about startup incubators or policy positions. It's not about "innovation in America" or which tech blog loves startups the most. This is about how Internet technology used to feel like it was really going to change so many things about our lives.
That would be Alexis Madrigal, born 1982, currently of the Atlantic, formerly of Wired, and full of bullshit. The iPhone is so five years ago — what have geeks done for us lately? His entire conscious life has been a meth-fueled rush of technological Miracle and Wonder, and Is that all you got? You humans disgust him.
And who knows? Maybe there's more epoch-defining technology yet to come, and Alexis is right to bitch that it can't come soon enough. But if you compare what you do today with what you did twenty years ago — never mind two hundred — you'll be excused for thinking it ain't bad at all, and with steady incremental improvements it'll be even better.
Except for the jetpacks. The world owes us jetpacks.
Add a Comment
Please
log in
to post a comment