FLOTUS and FDOTUS Holiday Break
For everyone who might need a break from the asshattery that seems to be too prevalent these days.
Puppeh! Wearing rabbit ears!
Shelley Oh! and Bo hanging out with soldiers and their families at Walter Reed: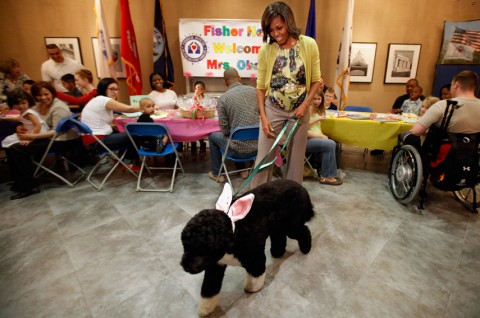 And this year Bo has his own egg for tomorrow's Easter Egg Roll.
Add a Comment
Please
log in
to post a comment