We'd Buy One With Che On It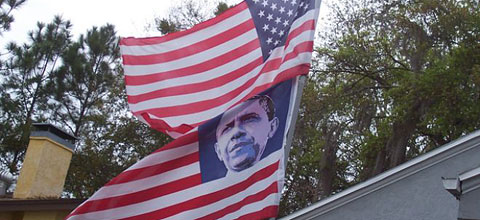 Above: A flag at the Lake County Florida Democratic headquarters that has Sparked! Outrage!
Jay Agg, communications director for AMVETS, told FoxNews.com that the American flag should never be altered.

"While we are pleased the flag in question has since been removed from public display, the reported fact that it had flown for months without protest is a clear indication that we have much work to do in educating the public of the importance of protecting our flag," Agg wrote in an email. "This issue is especially important to AMVETS' members, the men and women who have proudly worn our nation's uniform and served under her flag."
Below: Flags waved at an Alabama Tea Party rally in April 2009. The story doesn't indicate whether the offending waver was taken out back and shot.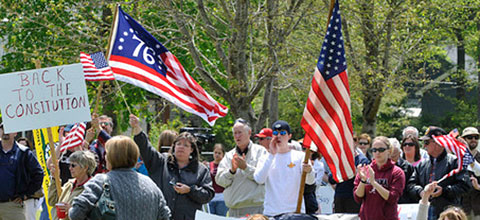 Add a Comment
Please
log in
to post a comment