Rank Has Its Privileges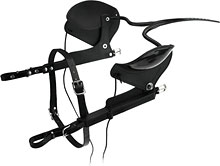 President Obama, responding to Sunday's massacre of sixteen Iraqi civilians by an American soldier:
"We need to look forward as opposed to looking backwards."
Oops, we're sorry. Wrong statement:
"I fully support Secretary Panetta's and General Allen's commitment to get the facts as quickly as possible and to hold accountable anyone responsible."
We understand. Once you hit six figures, responsibility is rendered quaint.
Obama Reluctant to Look Into Bush Programs [NYT, 1/11/2009]
Add a Comment
Please
log in
to post a comment