Iraq Still Screwed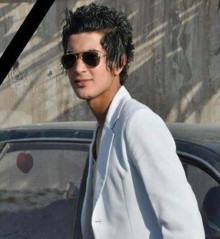 Remember Iraq? The Dear Leader's little war?
Activists told the Cairo-based al-Akhbar daily that at least 90 Iraqi teenagers with "emo" appearances have been stoned to death by the Moral Police in the country in the past month. The violent crackdown against "emo" Iraqi teenagers came after the Iraqi interior ministry declared them as "devil worshippers."
"The 'Emo phenomenon' or devil worshiping is being probed by the Moral Police who have the approval to eliminate it as soon as possible since it's detrimentally affecting the society and becoming a danger," according to a statement by the interior ministry.
It's sad that dictators are generally replaced by religious zealots in the Middle East. Works out so well for ordinary people.
Add a Comment
Please
log in
to post a comment