Santorum Wins the Internets!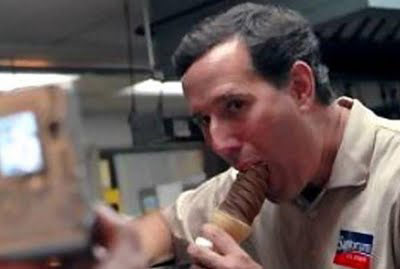 You know how outraged we all were to learn that homofascists had highjacked Rick Santorum's own name so that when you googled it you came up with some juvenile nonsense about buttsecks? Remember?
Well, in a move totally not coordinated with the Republican Primate Race, Google has – ahem – amended its algorithm so that spreadingsantorum.com is no longer the top hit. We can all breathe a collective sigh of relief. Except that…
I blame Dan Savage.
Add a Comment
Please
log in
to post a comment