An Unreasonable Man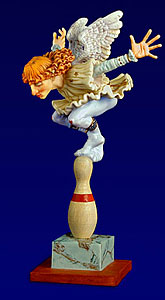 David Frum, in the middle of a conservative blogfight that we won't bother you with, drops this whopper:
As a matter of fact, if you announce that there can exist no possible information that might change your mind about abortion, the death penalty, marijuana, same-sex marriage, and the inheritance tax, then yes you are an unreasonable person — or anyway, an unreasoning one. I've changed my mind about same-sex marriage as experience has dispelled my fears of the harms from same-sex marriage.
Our Exceptional Nation was created at the height of the European Enlightenment, a moment when Reason was triumphant over Superstition. (Or at least pretended to be.) And yet Our Reasonable Forefathers chose to open our Founding Document with this:
We hold these truths to be self-evident.
They most certainly aren't, as a quick look at your fellow cubicle-dwellers will confirm. Those "self-evident truths" are nothing more than polite fictions. More to the point, they are democratic fictions — fundamental to our lives as Citizens of a Republic. They are not up for debate. They cannot be disproved. If you care to challenge them, you're challenging democracy itself. And you don't want to be on the wrong side of that argument.
This leads to a simple, fundamental, unarguable point: As a Citizen, you have the same rights as any other Citizen. Period. Full stop. And as Citizens, we all have the right to marry. Or should have.
David Frum is profane to suggest otherwise — to suggest that his opinion of same-sex marriage, however "reasonable", makes any fucking difference. There's only one "harm" that we recognize, and that's consanguinity — something that happens to have no bearing whatsoever on same-sex marriage. But the rights of his fellow Citizens are not to be questioned, whatever he fears to be the consequences. The consequences are none of his fucking business.
If David Frum would like to question marriage itself, he has our blessing. If he would like to question the role of the State in even recognizing marriage, that's a fair topic. But here's the thing: Either you argue about all marriages, or none at all. You are not allowed to fret about whether same-sex marriage is harmful, or interracial marriage is harmful, or interfaith marriage is harmful, or intergenerational marriage is harmful, or interclass marriage is harmful.
Not in our democracy, anyway.
Image: James C. Christensen
Add a Comment
Please
log in
to post a comment