Soft on the Outside, Crunchy on the Inside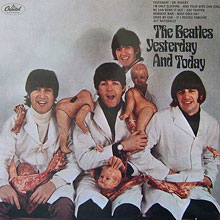 Our guest columnist is Ralph Shortey, Republican state senator from the Great State of Oklahoma.
STATE OF OKLAHOMA
2nd Session of the 53rd Legislature (2012)
SENATE BILL 1418
By: Shortey
AS INTRODUCED
An Act relating to food; prohibiting the manufacture or sale of food or products which use aborted human fetuses; providing for codification; and providing an effective date.
BE IT ENACTED BY THE PEOPLE OF THE STATE OF OKLAHOMA:
SECTION 1. NEW LAW A new section of law to be codified in the Oklahoma Statutes as Section 1-1150 of Title 63, unless there is created a duplication in numbering, reads as follows:
No person or entity shall manufacture or knowingly sell food or any other product intended for human consumption which contains aborted human fetuses in the ingredients or which used aborted human fetuses in the research or development of any of the ingredients.
SECTION 2. This act shall become effective November 1, 2012.
SB 1418 [Oklahoma Legislature]
State Bill Outlaws Use Of Fetuses In Food Industry [NPR, via @JC_Christian]
Add a Comment
Please
log in
to post a comment