Deport Them All, Let God Sort Them Out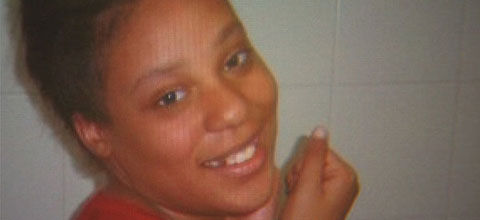 Jakadrien Turner ran away from her Dallas home two years ago. She was 14. She turned up last spring. Somewhere else.
News 8 learned that Jakadrien somehow ended up in Houston, where she was arrested by Houston police for theft. She gave Houston police a fake name. When police in Houston ran that name, it belonged to a 22-year-old illegal immigrant from Columbia, who had warrants for her arrest.

So ICE officials stepped in.

News 8 has learned ICE took the girl's fingerprints, but somehow didn't confirm her identity and deported her to Colombia, where the Colombian government gave her a work card and released her.
ICE — U.S. Immigration and Customs Enforcement — deported an American citizen to Colombia. A young girl. Who doesn't speak Spanish. And who isn't even Latino.
Oh, and Colombia's not giving her back. She's in detention.
The Obama Administration deported a record 400,000 folks in 2011. Gotta hit those quotas.
Add a Comment
Please
log in
to post a comment