We Were All 56 Once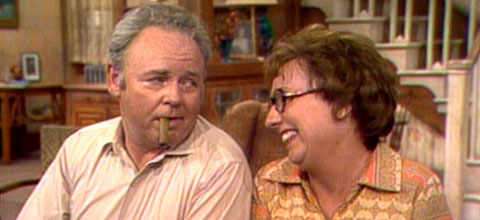 The other day, Andrew Sullivan asked an interesting question: Why Aren't The Gays Attacking Paul? And while we won't presume to let them speak for all Sodomite-Americans, it does seem to be the case that Sully, Dan Savage, and Glenn Greenwald aren't troubled by the newsletters sold under Ron Paul's name. At least not compared to the transgressions of the other Republican candidates.
Greenwald, while not endorsing Ron Paul, nails the reason why he's even in the conversation:
Whatever else one wants to say, it is indisputably true that Ron Paul is the only political figure with any sort of a national platform — certainly the only major presidential candidate in either party — who advocates policy views on issues that liberals and progressives have long flamboyantly claimed are both compelling and crucial.
And Sully asks why we're even bothering with Ancient History:
I think the attacks on his writing over two decades ago — when attitudes toward gays and HIV were extremely different than today — is less important than his commitment to limiting government, at home and abroad, now.
Two decades ago? You mean the Dark Ages of 1991? Ron Paul, who is 76 today, was 56 then. Which, since we're now 52, means we still have four years left of penalty-free public bigotry before it counts. Also, if anybody uncovers anything untoward that we said in 1991 — shit, we were only 32, and had barely been drinking legally for eleven years. Youthful Indiscretion.
The real argument among our fellow Civil Libertarians is that Ron Paul is the only national politician who checks the right boxes on their issues. Which is, as far as we know, true. We fully agree that it would be really nice if Barack Obama was as conscientious. It would also be really nice if Ron Paul was able to steer the national conversation toward those issues, the way Occupiers got everybody to shut the fuck up about the national debt.
But Ron Paul himself? Seriously? Just because he agrees with your favorite issues? You do understand that he's running for Preznit of These United States? You know, Home of the 3 a.m. Phone Call? Finger on The Button? Turkey Pardoner?
Are you out of your fucking minds?
We might agree with Ron Paul on half his positions, but we've never seen reason to trust his judgment — and this was before the newsletters came up. It's not that he's a Libertarian — he's a doctrinaire Libertarian. Which means — like any other ideologue, of any persuasion — he has no judgment at all.
Ron Paul isn't principled — he's formulaic. And we're just not ready to let someone so alienated from his own humanity lead a nation of 312 million souls.
Add a Comment
Please
log in
to post a comment