Hit Somebody!
2011 was mentally and physically draining for me. (This explains, in part, my extended absence from the whole posting thing.)  Watching the political horror show was unhelpful in this, to be honest.  I mean, there was The Donald going birther, and GOP debate audiences cheering executions and booing gay soldiers.  And who had the big mo in Iowa when the calendar ticked over?  Rick Santorum.  It was just dreadful to think about.

But 2012 has to be better.  There's no way that it could be any…
Then Gingrich went on, incredibly, to lay out his post-Iowa strategy. "New Hampshire is the perfect state to have a debate over Romneycare and to have a debate about tax-paid abortions, which he signed, and to have a debate about putting Planned Parenthood on a government board, which he signed, and to have a debate about appointing liberal judges, which he did…. And so I think New Hampshire is a good place to start the debate for South Carolina."
Well, that's an outlier.  Like I said, 2012 cannot be…
Iowans I talked to at two of Romney's campaign stops Sunday were in full agreement. So I asked them what scares them about a second Obama term. I got answers ranging from the creep of socialism to concerns that Obama's best-known vice will encourage kids to take up smoking.
Fuck it.  There's plenty of Sport today.  Good hockey and football on tap.  It's a tonic for the soul, really.  The menu — besides chips, dip, pizza and beer — together with a major fashion don't from (oh, obviously) Eugene, post-jump.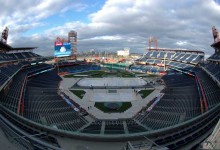 The Winter Classic features the New York Rangers traveling to the Phillies' barn to face the Flyers.  The game has been moved to 1500 (ET) because of weather.  (They were concerned about glare on the ice from a big yellow thing in the sky.  Yes.  It is possible to put off a game, outdoors, BECAUSE IT IS TOO SUNNY.)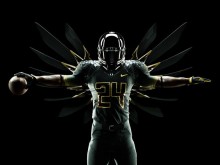 Then it's a special Stinque Doubleheader.  Wisconsin takes on the Fightin' Nojos of Oregon in the Rose Bowl at 1700 (ET). SF Lefty advises that the Oregonians will be wearing what you see here.  Which means of course that the Ducks will be flagged two or three times today for engaging in S&M in the neutral zone.  (Five yards, twenty lashes, and loss of down.)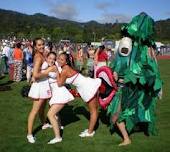 This is immediately followed by Oklahoma State going to Arizona to take on Stanford, at the Fiesta Bowl — with Tree actually an underdog by 3.5 points.  Winner likely gets 2nd place in end-of-season polls.  Loser has entire team detained by Arapio while immigration statuses are checked.
Sport open thread, then.  Because we need a warm-up before the Iowa Caucus open thread tomorrow.
Add a Comment
Please
log in
to post a comment