Beware of Fur Entanglements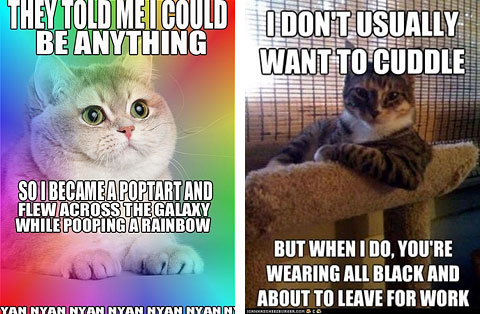 Being of a Certain Age — and, more importantly, not of a Less Certain, Younger Age — we've long since given up tracking What The Kids Are Up To. It's a condition that sets in when you pass 40: The moment you realize There are now grown adults who don't share my hip Gilligan's Island references.
At that point, you can be Bob Denver, a sad relic of an earlier time, or you can just give up and fucking deal with it.
(Note: The retro-hip Adam West option is not available to you.)
So we don't bother with Being Aware of All Internet Traditions, since Internet Traditions are notoriously fleeting, and the only worse thing than being Old is being the Old Guy at the Disco. All we ask of life is that we reach a ripe age where we can wear socks with our Birks, and nobody gives a shit.
(Note: Does not apply to Oregon, where everybody wears socks with their Birks. Fuck you, Footwear Fascists.)
Still, our attention is drawn to a Youthful Internet Pasttime that consists, near as we can tell, of Typing Clever Things on Silly Pictures. And our attention is only drawn because when you call something The Best Cat Memes of the Year, there is no Young, there is no Old. There is only Submission.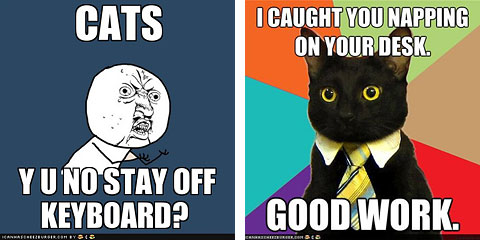 Add a Comment
Please
log in
to post a comment