Get Smartypants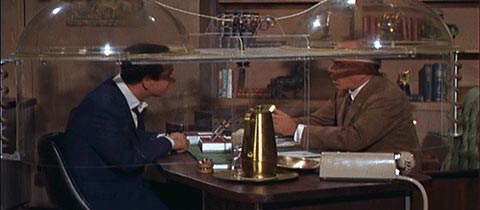 Our favorite line about Newt Gingrich is that he's a stupid guy's idea of what a smart guy sounds like. And sure enough, his Towering Intellect is a major factor in Newt's Not-Mitt Surge: Finally, somebody who can take on that empty-suit teleprompter jockey!
Never mind that the Teleprompter Jockey handily faced down a room of dimwit Republican congresscritters a couple years back. If you've forgotten how joyous that was, don't worry, you'll remember next fall.
But for now, join us in our GOP Debate Open Thread/Newtapalooza. In Newt's America, we'll all be cleaning toilets.
Add a Comment
Please
log in
to post a comment