Brought to You by the Association of Defensive Spray Manufacturers
Their stock prices must be going through the roof, what with all the police departments using up their supplies of pepper spray.  Yesterday, it was the turn of the campus police at UC Davis to have the moment: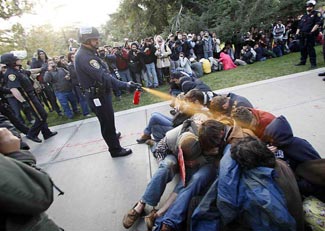 Maybe the cops across the country should use water cannons and German shepherds on protesters.
UPDATE:  After the jump, photos taken from another angle. Turns out that two of the students were taken to the hospital for chemical burns.
Ugh.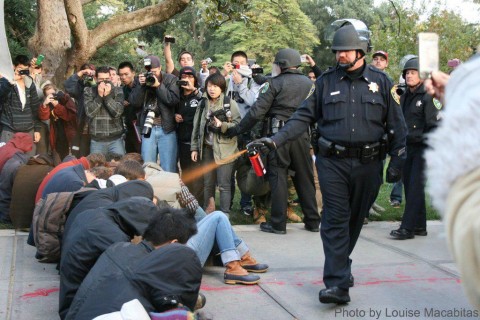 Double ugh (these two were taken by a photographer for the UC Davis newspaper):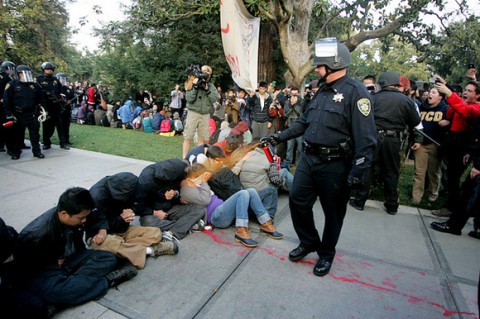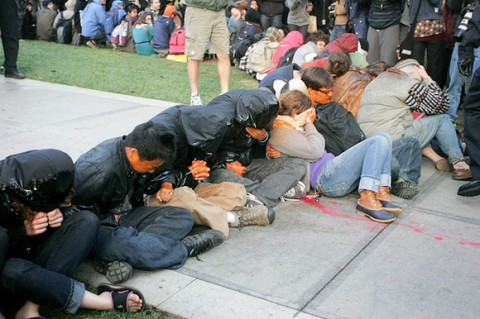 The Atlantic has a great piece about how all of this law enforcement overreaction is quintessentially American.
[About ADSM] – what a crap website
Add a Comment
Please
log in
to post a comment