Portland? For Realz?
Jesus Christ, if the po-po are doing this in Portland, and the cops are gassing the pregnant and elderly in Seattle, I hate to think how the cops are breaking up Occupy Atlanta or Occupy Birmingham protesters.
Gee, it all seems oddly coordinated among all these police departments.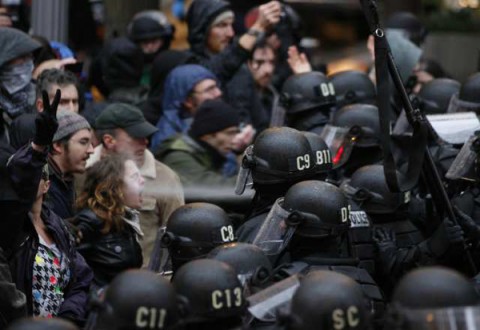 Add a Comment
Please
log in
to post a comment