Onward and Upward with the Arts of Seduction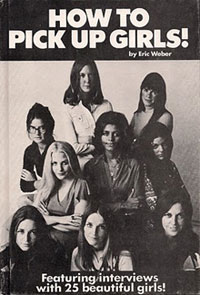 "Women, you increase your odds of keeping your men by being faithful, a lady in the living room and a whore in the bedroom." —Phil Mitsch, New Jersey state senate candidate, tweeting on September 2.
"That's a great tip… That shows the utmost respect for women… What I was trying to say to men was, 'Men, look, if you got to go out and play around and you can't be honest with a woman and respect her, then you're better off just doing pay, play, and get the 'f' away.'" —Phil Mitsch, Wednesday.
"I am definitely not apologizing for those two tweets at all. They were relationship tips. 'Stud in the bedroom' and 'whore in the bedroom,' those are timeworn adages." —Phil Mitsch, Thursday morning.
"I tweeted my version as a useful piece of advice to both men and women in order to increase their odds for having healthy, successful and long-term relationships. I never meant this tip to offend anyone. I have the utmost respect for all women, and, win or lose, this quote won't be used again by me in any form." —Phil Mitsch, apologizing Thursday night.
Add a Comment
Please
log in
to post a comment