Chris Christie Still Not Running for President, Despite the Awesome Graphic We Had Ready Last Night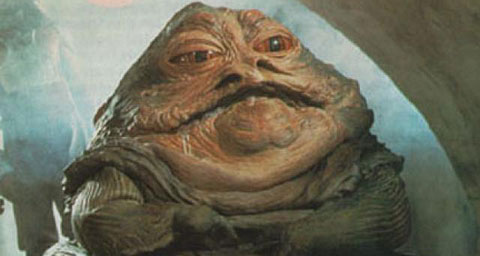 At 6 pm PT, Rachel kindly informed us that Chris Christie was embarking upon a Big Speech that would — well, might — blow the lid off the 2012 race for the most mind-blowing GOP collapse since Goldwater. (Yes, we're sticking with that line. Yoda Pez is out of town, and unable to restrain us.) By 6:55 pm, our hopes were cruelly dashed.
But not before we had everything ready to launch. And since the rest of the news sucks — have the democratic Wall Street protesters democratically decided on a democratic response to democratically being maced? — we're going to dwell in an alternate universe where Christie did jump in, and the next week would be filled with as many Jabba the Hutt images as we could muster.