Write Your Own Talibunny Adventure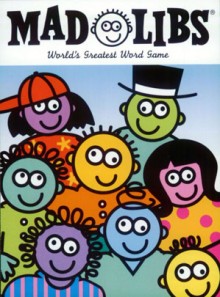 Some of us who are members of the Stinque Legal Eagle club may experience (or remember) on a daily basis the lovely hell that is known as "doc review" — where you are sitting in a cubicle with five bankers' boxes full of pieces of paper and you're supposed to read every single page (which hopefully has been Bates-stamped) in the next 8 hour shift and stick a post-it pad on any paper that looks like it might help your side of the case.*
One normally is paid anywhere between $15 and $100 an hour to do this drudgery. Well, now the New York Times is inviting you to do it for free with the Palin Papers! And you don't even have to have a J.D. or a bar card!
Somehow I find it amusing that this request for assistance (even HuffPo isn't stooping this low, last time I checked) occurs the same day as the obituary for Leonard Stern, the creator of MadLibs.
So if you're not doing anything or anyone else tonight, give it a whirl! Fill in Caribou Barbie's email message:
The ___[adj]___ media are ___[verb]____-ing with ___[developmentally disabled prop/child/grandchild name]____  because they ____[verb]___ America and are a bunch of ____[noun, pl.]___. Well, I tell ya, __[Intej/verb]__ that!
*I have heard a rumor that fancy pants law-firms now can do this on a computer, but I still do it with paper. I have the cuts on my fingers to prove it.
Add a Comment
Please
log in
to post a comment