And in Pre-Birther News…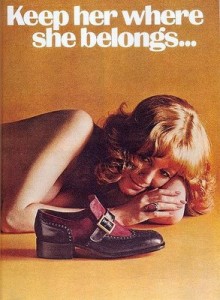 With all the attention lately to birthers and afterbirthers, we may have lost track as to what is going on with the pre-birthers. Remember, the 2010 election was about  how people don't want the government to get between them and their doctor.
Oh, wait.
Well, never fear, Stinque has your War on Lady-Bits weekly update:
In Louisiana, a state representative who last year had proposed a $1,000 payment to poor women getting sterilized coupled with tax incentives for "college-educated, higher-income people to have more children," has introduced a bill that would rename the medical procedure of abortion as "feticide," and make anyone – including a pregnant woman – guilty of a felony sentence of 15 years in prison, for any death of a fetus.  He explained his reasoning for the bill with this gem:
"I think the main difference between 1973 and now is that technology that we have. We can peer into the uterus and see an image that even my 4-year-old would say, you know, that's a baby."
Alrighty. Let's move along to another part of the country, shall we? These are just the highlights from the past week or so.   According to Slate, 916 measures regulating reproductive rights have been introduced in 49 states since the start of the year.
In Michigan, a Republican state senator has introduced a bill that would require that doctors provide women with "keepsake ultrasounds" of their fetuses. You know, a little memento to keep around the house, frame and put up on the mantle.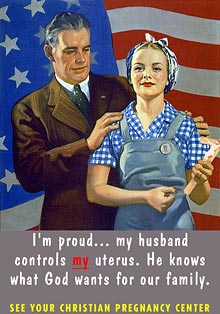 Seriously though, laws like these requiring waiting periods of days or ultrasounds before performing an abortion, or forcing women to endure "counseling" conducted by religiously affiliated "pregnancy crisis centers" are intended not to help women, but to shame them because (mostly male, mostly Republican) politicians think women are incapable of making decisions.  (And I'm looking at you, Justice Kennedy, for your bullshit opinion in Gonzales v. Carhart that abortion bans are justified because a woman might "come to regret" having an abortion).
The Indiana Legislature has passed a bill that is now awaiting signature on Gov. Mitch Daniel's desk that would end all funding for Planned Parenthood and family planning services in the state.  Is he going to sign it, Mr. "I'm Focused on the Economy"?  Who knows, but our Indiana Stinquers should send him a message. The Kansas Legislature is considering a similar bill.
Meanwhile, moving along the Midwest to Oklahoma, a Republican legislator amended a senior citizen nutrition bill to prohibit any non-governmental organization from participating in the Women, Infants, and Children (WIC) nutrition program. Why? Because Planned Parenthood of Arkansas and Eastern Oklahoma is one of the nine nonprofits that assist in getting food vouchers and food stamp information to poor women and families. Last year, the clinic in Tulsa provided WIC services to 16,000 individuals in 76,000 visits.
Okay, I really can't go on. Speak out, folks. I implore you.
I've said it before, in fact it was in my very first post for this-here blog, and I'll say it again:
In 1965, prior to the legalization of abortion in the United States, at least 20% of maternal deaths in our country were due to illegal and unsafe abortions.  In countries where abortion is criminalized and thus unsafe and illicit, the maternal mortality rates are at a level that is a human rights crisis.
The ever-growing economic inequality in this country is one of many measurements indicating this country is sliding into a status that is named the un-P.C. "Third World country" – let's really try not to do that on the lady-bits front, mmmkay?