Stinque Recipe Challenge
Roasted a chicken last night and decided the leftovers needed to be turned into chicken enchiladas: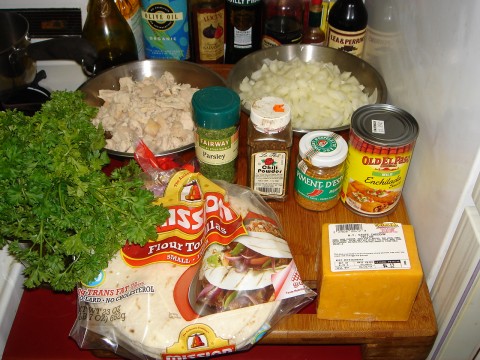 There are about 436.3o4 recipes for enchiladas on the internet, so I made up my own after reading most of them. First, dice a medium yellow onion and fry in canola oil until close to translucent: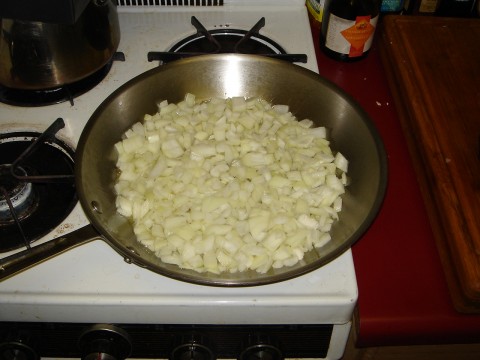 Towards the end add 2 tablespoons of esplenette pepper, toss, then add 1/2 tbsp of chili powder.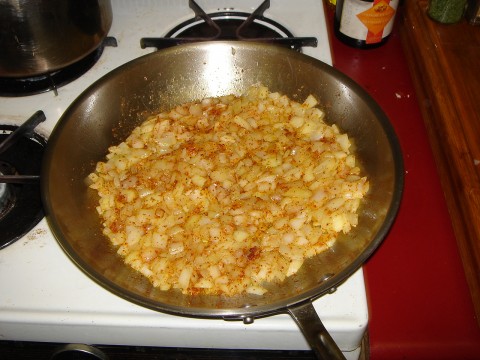 Then I threw in a half a handfull of freshly chopped parsley, a bit of dried parsley, and half a can of chicken stock.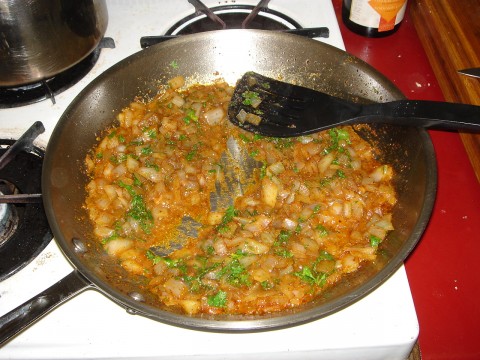 and cooked it down, then threw in the leftover white-meat chicken (maybe 1.5 pounds) and salted to taste: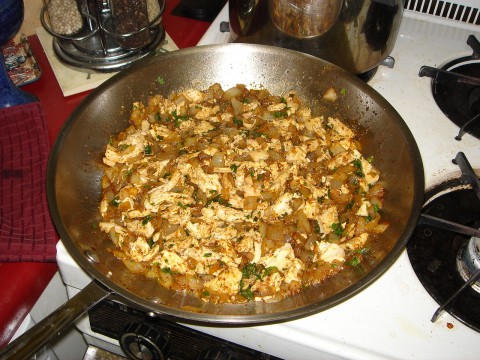 Filling done, so time to prep the tortillas – canola oil and a half teaspoon of chili powder to quick fry them: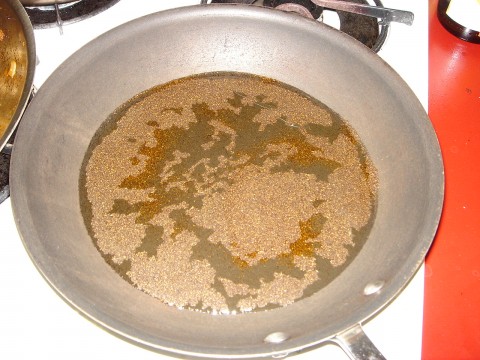 Fry 'em on both sides for about 10 seconds, then remove to a layer of paper towels.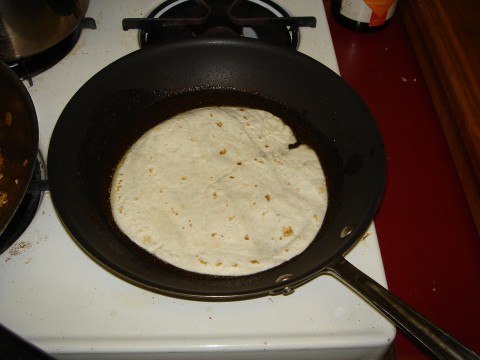 cooked 12 of 'em, needed 10 for the amount of filling I had: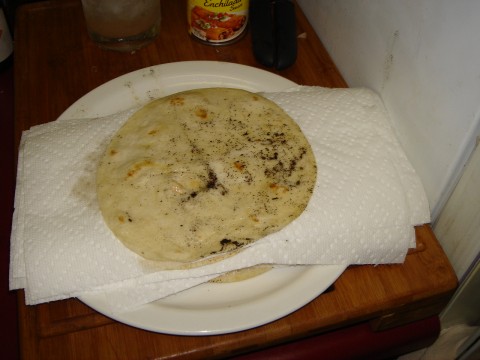 Fill 'em and roll them up: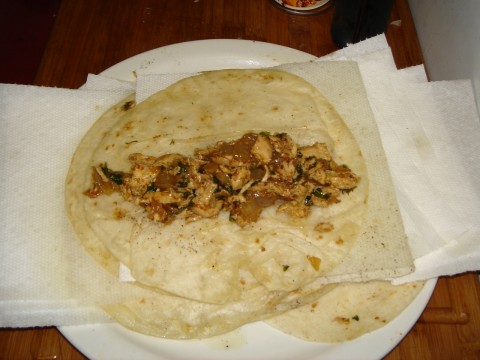 Wound up with 10 in a 13.5 x 9.5 inch Pyrex: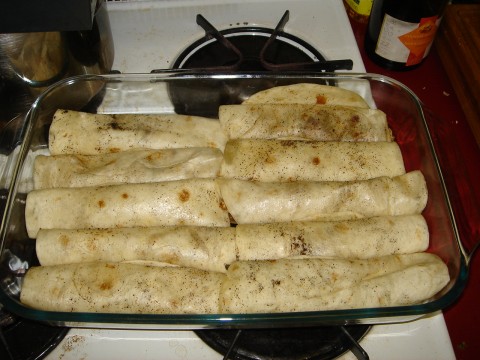 topped with a can of enchilada sauce (Old El Paso, natch) and a cup of NYS cheddar cheese (also natch), bit of salt and white pepper on top: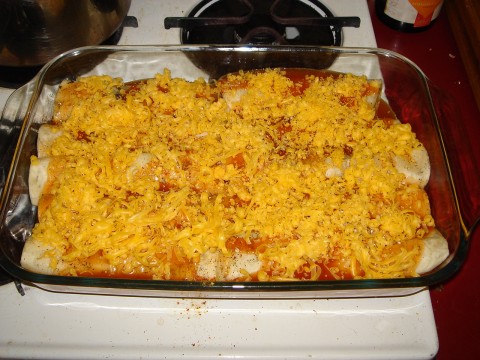 and baked (and, I can say, delicious) – wow, a recipe I worked out on my own that worked out: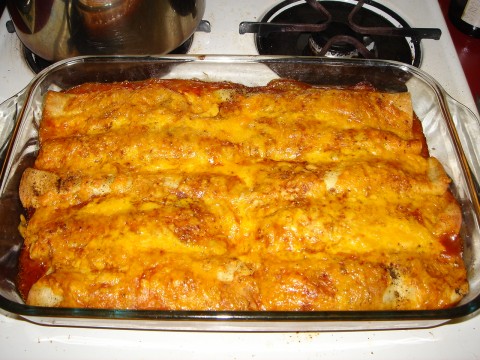 Try it and let me know what you think.
Add a Comment
Please
log in
to post a comment