Southern Man Don't Need Him Around, Anyhow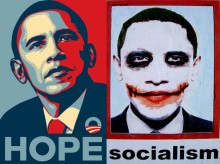 Let's face it, there's a lot left to do. Climate change, the economy, immigration reform, two wars we shouldn't be fighting – you know the drill. And let's face another fact: as long as the GOP and conservatives have any political power, nothing will get done. They will block any reforms and enact laws that drag us back to the Jim Crow past they love so well. We are effectively ruled by sociopaths.
Conservatives exist to question, and undo, any sort of progress.  Abortion finally legal?  Not so fast, lefty. Segregation ended?  Not according to Rand Paul and other bigots. Evolution and climate change proved real? Not according to the GOP. And the gold standard, attacking  immigrants, immediately using their new House majority to target women, children, gays, and unions, and on and on.
Let's not fool ourselves about these people. Recall that for his first major campaign speech in 1980, Ronald Reagan went to Philadelphia, Mississippi, where the civil rights workers were slaughtered.  But did he talk about civil rights?  Nope – he talked about states' rights, and that's dog whistle for "Democrats will give black people all your money so vote for me." So if anybody tells you how great Reagan was, that he would be appalled by the today's right, remind them of that fact. If Reagan were running today he'd go full Pawlenty,
Back in the mid 60s, none other than Rod Serling warned the right what would happen if they invited Birchers, racists, and other psychopaths into the GOP.
What Mr. Ryskind  [a wingnut apologist of the day] seems constitutionally unable to understand is that there is a vast difference between the criticism of a man or a party, and the setting up of criteria or patriotism which equates differences of opinion with disloyalty.

We have need in the country for an enlightened, watchful and articulate opposition. We have no need for semi-secret societies who are absolutist, dictatorial, and would substitute for a rule of law and reason an indiscriminate assault on the institutions of this republic that should and must be held sacrosanct.
…

"[The far right cannot] discount the fact that sitting in their parlor is the Ku Klux Klan, the American Nazi Party, every racist group in the United States and not a few of some Fascist orders that have scrambled their way up from the sewers to a position of new respectability."
And what has happened?  Precisely what Serling predicted – the GOP is now composed chiefly of sociopaths, racist Teabaggers, and the rich, and it will soon be run by the worst of the worst.
As driftglass reminds us: the right cannot win elections with only Thurston Howell III and his ilk.  This is why Nixon used the Southern Strategy, why Reagan spoke in Philadelphia, Mississippi, and why, today, the GOP lashes out at people of color, the poor, women, children, and immigrants.  The rabid Republican base demands it.
Conservatives in the South and elsewhere would love nothing more than to return to the days of Jim Crow. Conservatives would stop the government doing anything save making war if they could. Fundamentalist Christians would institute a theocracy given the chance. Face it – these people want to strip everyone except white males of their most basic rights.
And no, it's not OK to say, well, that's one idea.  Certain things have either been decided or are obvious.  It's better when people of color and women can't be discriminated against. It's better when the government protects the quality of our food, water, air, and medicines. It's better when the government provides safety nets for the poor, the aged, and children.
To be blunt: conservatism, the GOP, the Tea Party, and all the conservative politicians in office must be taken out politically if the nation, and the world, is to survive. Let's not worry about who replaces them – that's another campaign.
But how to do this, you ask? What would cause voters in Red States to vote out the sociopaths and Teabaggers they sent to Congress and various state houses?
Embarrassment.
The Southern men, especially.
George Allen lost his Senate seats because even rednecks in Virginia were embarrassed by what he said. That Senate race provides a blueprint for what needs to be done nationwide. Behold:
Ominous music and voice: "Is Virginia Foxx the best North Carolina can do?" Then run the clip of her saying that the Republican alternative to the health care bill is "pro-life because it will not put seniors in a position of being put to death by their government ."
Show a couple photos of her looking stupid. "Is this the kind of representation North Carolina needs? Does this state deserve to be embarrassed by someone who doesn't know the basic facts about a bill before Congress? Do you think we can do better?" Fade.
[ Flash video not available. ]
Boehner? Easy:
Ominous music and voice: "John Boehner makes $223,500 as Speaker of the House, a federal job. But John Boehner doesn't care about other federal workers:
Boehner: 'Over the last two years, since President Obama has taken office, the federal government has added 200,000 new federal jobs, uh, and uh, if some of those jobs are lost in this, so be it.'"
Run photos of Boehner on golf course: "John Boehner is wrong – he's counting temporary census jobs in those 200,000. And if John Boehner doesn't care about the federal workers living in his district, does he care about you? Can you take that chance? John Boehner – he doesn't care whether you lose your job or not – just as long as he keeps his." Fade.
Was that so hard?
[ Flash video not available. ]
Let's do another one.
Ominous music and voice: "Really Oklahoma, should we be represented by a climate-change denier? The best science shows that climate change is real.
Inhofe: 'It's not whether or not we're going through a global warming period. We were, we're not now.'
James Mountain Inhofe is not telling the truth. Statistics show that this decade is the hottest since the records started, in 1850, and 2009 was the hottest year ever. Oklahomans should be embarrassed to have a senator who denies what everyone else knows.  James Inhofe – endangering the future of your children and grandchildren by preventing action on climate change."
[ Flash video not available. ]
These are crude examples, but ads like them would work to embarrass voters in the South (and Texas and Arizona and all the other batshit states). And we must hit the GOP every day, day after day, And investigate them just like Scaife investigated Clinton – find all the Vitters, Larry Craigs, Gingriches, and drive them from office.
Are these tactics fair?  We're through being fair. Are they necessary? Absolutely.  We have to shine the light bright enough to where these cockroaches scurry for the shadows.
The Democrats won't do this – they are too invested and believe that they can reason with the lunatics in the GOP. We have to swing a big fucking stick, and it's going to cost money.  So Arianna?  George Soros? Streisand? Clooney? Anybody?
Help us.
Add a Comment
Please
log in
to post a comment