Left Coast Tsunami Watch
The earthquake destruction in Japan, especially from the tsunami, has been devastating. Now we wait for the waters to hit – CNN saying they'll hit Vancouver and Seattle by 8 am PDT, and then sweep down the west coast. Meanwhile, in Japan, they're digging through the damage and trying to get the nuke plants shut down before their cooling systems fail. Friend in Tokyo's FB update said this was a more violent and longer earthquake than any she has been in (and she went through the Northridge quake in LA).
And yesterday I was planning to post a piece today making fun of the "Supermoon will Trigger Earthquakes" kook.
ADD: Updated to include some tsunami maps from NOAA after the jump.
Energy of the tsunami: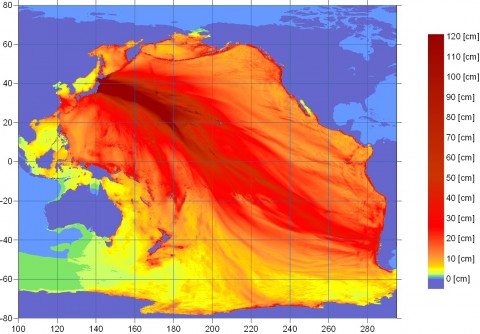 Shown differently: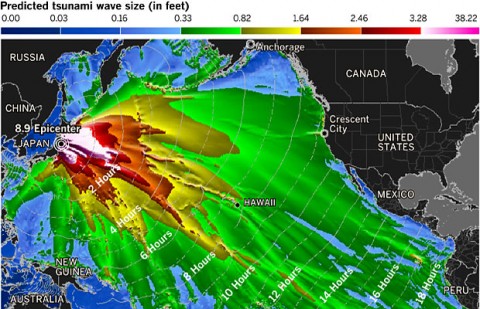 Add a Comment
Please
log in
to post a comment