Grey Gardens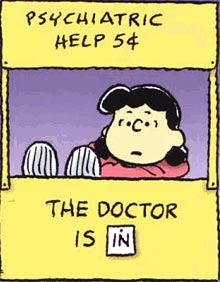 In composing Sunday's Stinque Book Club entry, we were faced with a quandary: What is there to say about professional cretin Dick Morris that hasn't been said already?
We chose a reader review about Mom listening to an audiobook version filling the presumably lonely rooms of a presumably large house as inspiration: What kind of world do you have to live in for that kind of fetid monologue to fill the air? How thoroughly divorced from reality do you have to be to accept that as anything approaching fact?
We toyed with declaring a significant proportion of Americans to be clinically psychotic, before settling on the observation that the Wingnut Establishment does a much more professional job of turning its audience into cultists than Charles Manson.
And then, Sunday evening, we read this in the Paper of Record:
Many on the news side of Fox have wondered whether [Glenn Beck's] chronic outrageousness — he suggested that the president has "a deep-seated hatred for white people" — have made it difficult for Fox to hang onto its credibility as a news network.
Near as we can determine, this sentence was not written ironically.
Which leads us to wonder: In what alternate universe does Fox News have any credibility as a news network? In which strand of String Theory does Fox News have any intent to be a news network? Does the New York Times also accept unconditionally the journalistic integrity of WorldNetDaily?
We are sadly left with our original conclusion: A significant proportion of Americans are clinically psychotic. Including a significant proportion of American journalists.